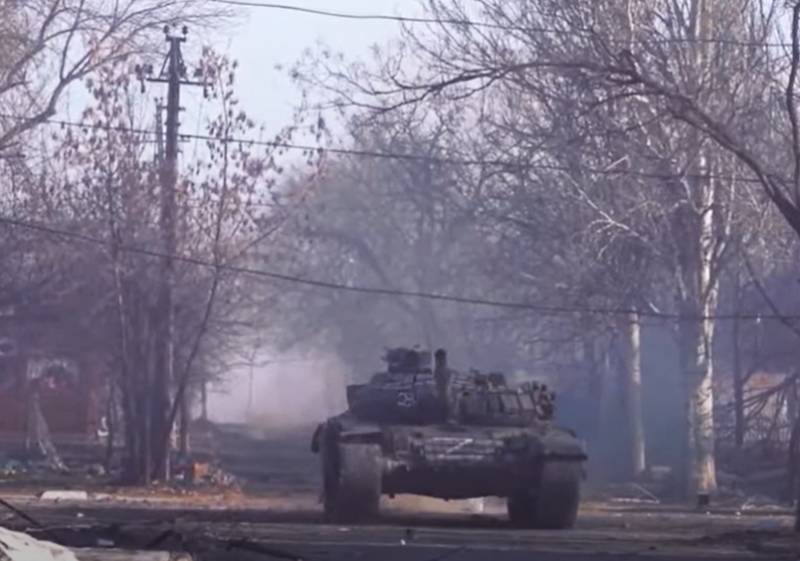 In Mariupol, the operation continues to liberate the city from militants of Nazi formations and the Armed Forces of Ukraine. Literally every hour, reports come in about the liquidation of representatives of the Azov national battalion (*an extremist armed group banned in Russia).
So, during one of the stages of the special operation, the Azov detachment * was liquidated, which included one of the representatives of the gang with the call sign "Piston". This is a militant from Kremenchug, whose name is Maxim Kagal. He is known for having once played for the Ukrainian kickboxing team, and then decided to join an extremist group.
The clean-up operation continues on the territory of the Azovstal enterprise. The militants are deprived of the opportunity to carry out large counterattacks, but they continue to use the tactics of action in small groups, using numerous communications (including underground) of a large plant to move.
The rest of the Azov divisions* will be liquidated on the territory of the enterprise. For this, various means are used, including artillery. A few hundred militants still surviving at Azovstal are being prevented by cutting fire from regrouping and delivering any serious retaliatory strikes.
War correspondents from the scene report that the use of
tank
a component in order to cut off some enemy groupings from others, while at the same time inflicting damage on them in manpower and equipment. At the same time, the militants have less and less equipment that is on the move. A significant part of it was destroyed by Russian troops and the NM of the DPR, many armored vehicles of the Armed Forces of Ukraine and the same Azov * ran out of fuel, and there is no replenishment of its stocks. In some cases, armored vehicles are thrown right on the streets due to the fact that the ammunition has run out.
Tanks are moving into forward positions from several directions. When coordinating between subunits, cross strikes are made on enemy positions, after which a retreat is carried out with cover and a change of position. When militants try to respond with fire from hidden positions, they are detected from the air - with the help of UAVs. And then - the repetition of tank attacks with a change in points of fire.
Increasingly, there are reports that the Azov militants *, as well as the military personnel of the Armed Forces of Ukraine, leaving their positions, discard their military uniforms, camouflage, change into civilian clothes, thus trying to get out of Mariupol. Dropped overalls of snipers were found in one of the houses. According to some reports, we are talking about snipers from one of the units of the Marine Corps of the Armed Forces of Ukraine, which suffered heavy losses in the city.