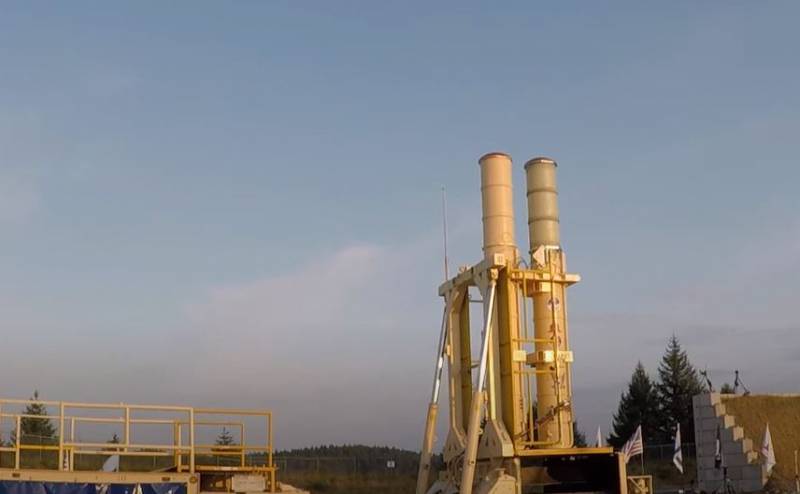 Germany intends to strengthen its missile defense with Israeli missile defense systems. According to the German publication Bild, citing its own sources, we are talking about the Arrow 3 system.
Russia's special operation to demilitarize and denazify Ukraine greatly frightened the European Union, making it think about the effectiveness of missile defense, which the United States has been building over the past years, investing billions of dollars and euros in it. Recent events have shown that European airspace is not controlled, and the Soviet-made Tu-141 Swift drone, launched from Ukraine and crashed in Croatia, served as proof of this. The vaunted American missile defense systems simply did not detect his flight.
Against this background, information appeared that Germany intends to strengthen its anti-aircraft system by purchasing Israeli Arrow 3 systems. Reportedly, discussions on the purchase have already taken place, but a final decision has not yet been made. If it is approved, the agreement will cost 2 billion euros, and the system will be deployed by 2025.
According to the plans of the German military, Arrow 3 radars will be placed in three places in such a way that they will cover not only the territory of Germany, but also Poland, as well as Romania or the Baltic countries. It will be enough for these countries to purchase the launchers of the system, and Germany will provide the radar data.
According to the Israeli Ministry of Defense, the Strela-3 air defense system (Arrow 3 or Hetz-3) is the most advanced Israeli long-range missile defense system designed to intercept ballistic missiles. The air defense system was developed by Israel jointly with the United States. The developers include the American Missile Defense Agency.
The complex was designed to strengthen the "top echelon" of the Israeli missile defense system and should effectively counter the entire range of potential threats. The design of Arrow 3 implements the hit-to-kill principle, which involves the destruction of the target by a direct hit of the anti-missile warhead.
Earlier in Tel Aviv, they announced that the Arrow 3 missile defense system would be exported.