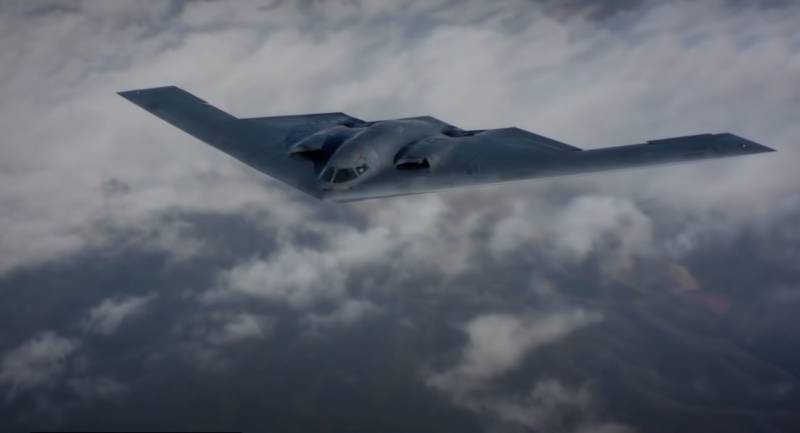 In recent years, there has been an increase in criticism of "stealth" technology, which the Pentagon made a bet on when creating new aircraft, such as the F-35 fighter and the B-21 bomber. Contrary to this position, they decided to go to the Institute of Aerospace Research. Mitchell, declaring the possibility of "invisibles" to escape persecution by anti-aircraft weapons, which are in service with the RF Armed Forces.
The findings of this American research organization, working for the needs of the Pentagon, were published on the pages of the NI publication by the former weapons designer for the US Air Force, Chris Osborne.
The report points out that an air defense system, such as the Russian S-300 and S-400, is a complex set of components. They have several types of radar. One, massive, radar is responsible for reconnaissance of airspace and target designation, another radar, smaller in size, is actually responsible for pointing the missile when intercepting an aircraft.
Finding and identifying the target is far from everything. It must be intercepted and destroyed.
- notes retired Lieutenant General David Deptula of the Mitchell Institute [although his statement is not entirely clear, since the target acquisition radar is also responsible for tracking it, transmitting data to the missile defense system until the combat mission is completed].
As Osborne explains, American developers intend to cope with the S-300 and S-400 by using "updated" stealth technologies on new aircraft, relying on the development of already embodied ideas in the form of the F-117 and F-35.
They believe that the transition
aviation
to a new level will be carried out not only due to the evolution of the characteristics of "invisibility" (reducing the unmasking properties of the structure, reducing IR radiation, the use of materials that are hardly noticeable to the radar). It is supposed to actively use the increase in the capabilities of aircraft in the field of electronic warfare, deliver a preventive strike on air defenses and carry out a "flock" attack, during which "invisibility" will be covered by more visible vehicles, diverting enemy air defenses to fight them. The developers call this whole set of measures "multi-band or broadband stealth".
As the most promising design at the Mitchell Institute, they call an apparatus that does not have a tail, like the promising B-21 bomber. This technology reduces the reflection of the signal from the side, making it difficult for the enemy radar. At the same time, the developers point out that it will not work to deprive the fighter of the tail and wing, since then it will lose the speed and maneuverability necessary for air combat.