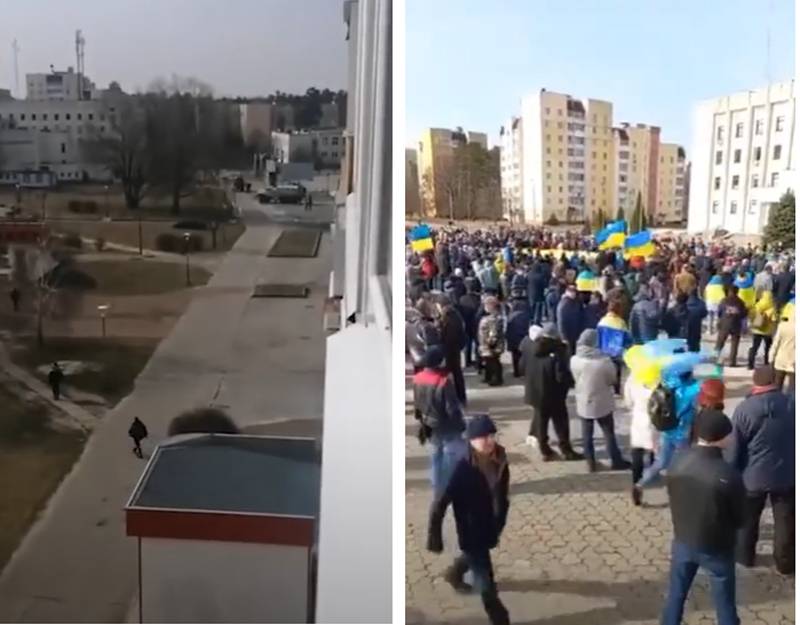 The Russian special military operation for the demilitarization and denazification of Ukraine continues. One of the directions of its implementation is the northern one, where the offensive is developing in the Chernihiv and Kiev regions.
At the moment, there are reports that Ukrainian troops have surrendered the city of Slavutych, located in the Kiev region. Before the beginning of all recent events, about 25 thousand people lived in it. There is no exact data on how many residents are left at the moment. The city was built to evacuate residents of the Chernobyl zone after the Chernobyl accident in 1986.
City officials report that Russian troops have entered Slavutych.
At the same time, there are reports that at first the local administration urged citizens to stay in their homes and not go out, then in the administrative accounts there were calls back - to go to "anti-Russian rallies". After some time, the mayor's office said that her accounts were allegedly hacked and posted an announcement about the abolition of the curfew.
Slavutych is located on the left bank of the Dnieper. From it in a straight line about 35 km to Chernigov.
At the moment, the Ukrainian General Staff does not comment on reports that the city has been surrendered by Ukrainian troops. At the same time, calls for "resistance" appeared on local public pages.