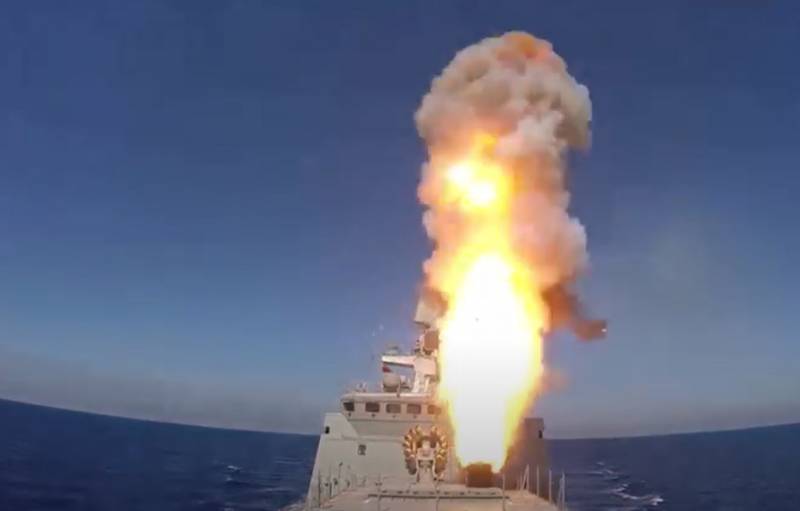 The Russian Ministry of Defense publishes new data on the special operation in Ukraine; the military department did not provide an evening report for Thursday. Today began the 30th day of demilitarization and denazification of Ukrainian territory.
The focus of the new report is traditionally given to the Donbass and the destruction of the military infrastructure of the Armed Forces of Ukraine throughout Ukraine. Today we'll start with precision strikes.
weapons
. According to the official representative of the Defense Ministry, Igor Konashenkov, on the evening of Thursday, March 24, Caliber cruise missiles attacked the largest fuel and lubricants base located in the village of Kalinovka near Kiev from the Black Sea. This base supplied fuel to the military units of central Ukraine, and now it will no longer be.
We return to the Donbass: overnight, a group of Russian troops advanced another 4 km and established control over the settlements of Batmanka, Mikhailovka, Krasny partisan, Stavki and Troitskoye. Resistance in this sector of the front is provided by the 25th separate airborne brigade of the Armed Forces of Ukraine, the offensive of the Russian troops continues.
In the Luhansk sector, the LPR units destroyed a large fortified area of ​​the Armed Forces of Ukraine near Popasna. Subdivisions of the Armed Forces of Ukraine remain in the city itself and its environs, while fighting on the outskirts continues. The DPR forces are fighting for Marinka, the situation is difficult there, there are fortifications everywhere, connected by communications. The 54th Motorized Rifle Brigade of the Armed Forces of Ukraine, nationalists and mercenaries dug in in the city. At the same time, the DPR states that they will soon crush this group and take the city under full control.
Now to other information from the Ministry of Defense: the practice of using helicopters for "night hunting" continues, which has shown its effectiveness. According to the military department, a group of Ka-52 and Mi-28N destroyed seven
tanks
, five infantry fighting vehicles and three armored personnel carriers. In total, operational-tactical and army
aviation
attacked 51 military facilities of the Armed Forces of Ukraine, destroying three MLRS, two Buk M-1 air defense systems and one S-300 illumination and guidance radar in the Dnepropetrovsk region.
Recently, there has been no aircraft of the Armed Forces of Ukraine in the air, Russian air defense continues to control the sky and destroy air targets. During the night, four UAVs were shot down over the settlements of Boromlya, Borshcheva, Oleshnya and Usoki.