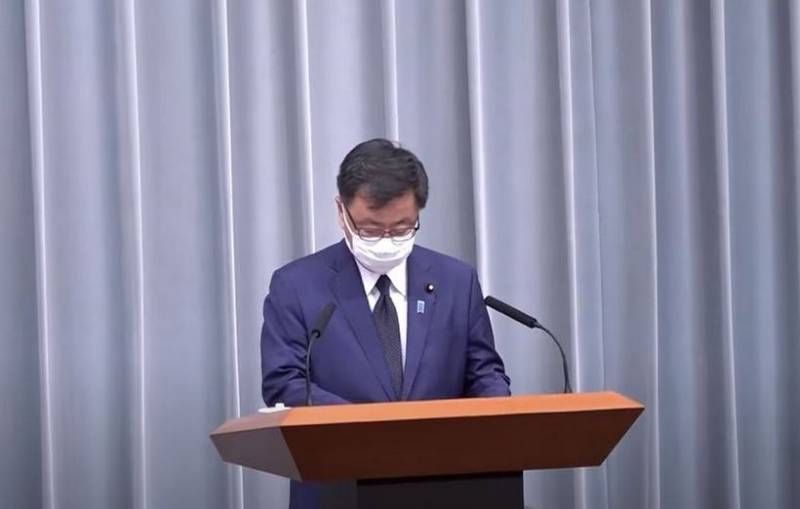 The United States and its allies continue to impose anti-Russian sanctions in an attempt to force Russia to stop a special operation to demilitarize and denazify Ukraine. Another package of restrictions was introduced by Japan.
Japan has expanded sanctions against Russia, according to the report, because of the ongoing military operation in Ukraine. The new package included restrictions against both individuals and companies. This is stated in the statement of the Japanese Foreign Ministry.
So, 25 Russians fell under the new Japanese sanctions, including both officials and their relatives. In relation to them, a ban on entry into Japan is introduced, and accounts in Japanese banks are also frozen, if they are there, of course. The list of Russian companies subject to export restrictions has been expanded from 49 to 130. The list includes shipbuilding companies, manufacturers of electronics and equipment, and representatives of the space industry.
Also in the near future, Tokyo will ban the export of luxury goods to Russia.
Earlier, Russia withdrew from negotiations on a peace treaty with Japan, accusing Tokyo of an anti-Russian stance. In Japan, this decision was perceived with bewilderment, the country's Foreign Ministry even sent a note of protest to Moscow. The Japanese government said that there is no need to mix bilateral relations between countries and international politics. In other words, we will impose sanctions against you, and you will hand over the islands to us.
Meanwhile, Russia has warned Japan that if it continues to follow the lead of the United States and serve American interests, and not its own, then Russia's reaction will be even tougher.