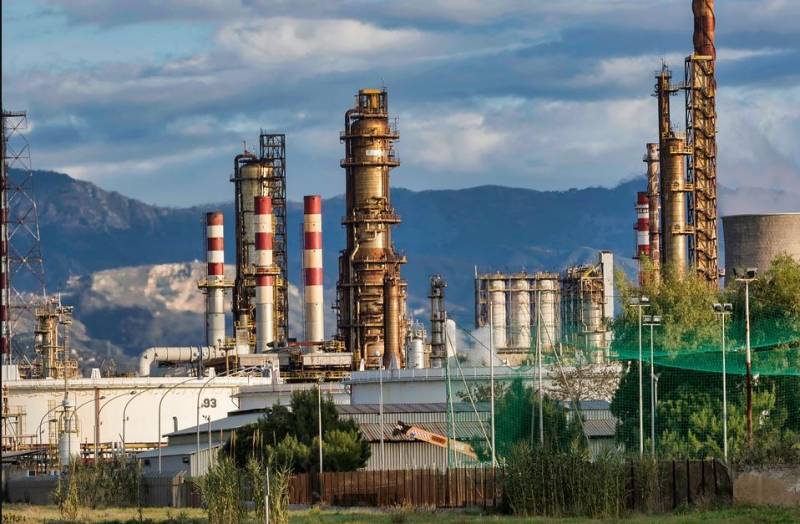 One of the main topics for the American press today is the consequences of the sanctions imposed against Russia in connection with the military operation in Ukraine on its economy. Thus, The Washington Post writes that although the sanctions were devastating, their effects were smoothed out by the export of oil and gas, which remains a salvation. Since Russia continues to supply energy carriers, it has certain financial resources and this allows it both to conduct a military operation and to maintain a certain acceptable level of the state of the economy.
For example, the ruble began to gradually recover against the dollar and the euro. The blow to his positions, according to Gene Whalen of The Washington Post, was significantly large, but the ruble has partially won back its positions (now trading at a level below 97 rubles per dollar). Therefore, the American press writes that stopping the purchase of energy resources would deal a much larger blow to Russia than all the other sanctions combined.
However, Europe has a very strong dependence on Russian energy carriers. For the European Union, refusal to buy oil and especially gas would be disastrous. This would lead to severe price inflation on almost everything from electricity to food.
However, in the United States they write that thanks to the joint actions of Washington and Brussels, the European Union decided to reduce Russian gas imports by about two-thirds in the future. But this decision is fraught with rather dire consequences for the European economy, including the loss of jobs for hundreds of thousands, if not millions, of Europeans. The way for Europe to abandon gas without such consequences has not yet been worked out.
The American press also recalls another consequence of the sanctions - the freezing of Russian foreign exchange reserves. This was done in order to prevent the use of stocks of dollars and euros for the purchase of the ruble by Russia in order to support its exchange rate. However, Moscow worked out the right decision - it demanded that exporting companies change 80% of their foreign exchange earnings into rubles. Thus, a new demand for the Russian currency was created.
Foreign Policy saw Russia's "survivability" as a consequence of connivance or even covert support from countries such as Saudi Arabia. The author of the publication demands that this kingdom be punished for not wanting to increase oil production, which would allow it to reduce its prices and achieve a more impressive negative effect on the Russian economy.
Thus, the positions of the American press in relation to sanctions are reduced to the thesis "good, but not enough", and the insufficiently acute consequences of sanctions in the United States lead to the fact that Russia continues to supply oil and gas to the world market, including Europe.