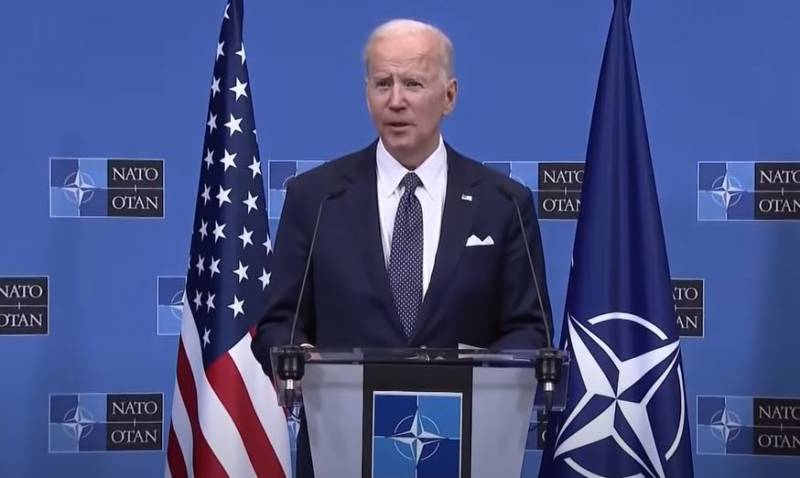 The United States intends to continue to instill the foundations of democracy in Ukrainians, as well as Moldovans and Belarusians, a new program is being launched on the territory of these countries, designed to support this very "democracy". This follows from a joint statement by the President of the United States and the head of the European Commission.
Joe Biden and Ursula von de Leyen announced another $320 million in aid to Ukraine and "other countries". This time the funds will not go to the purchase
weapons
, which the President of Ukraine Zelensky asks so much, and for the support of civil activists, i.e. various human rights activists, journalists and representatives of civil society, "correctly" presenting Western politics.
As emphasized, the funds will go not only to "support democracy" in Ukraine, but will also go to Moldova, as well as to Belarus. It is also necessary to support "democratic values" there.
To support human rights defenders, anti-corruption activists, journalists, and other civil society actors active in and around Ukraine, the United States is launching the European Democratic Resilience Initiative (EDRI), which will provide at least $320 million in new funding to these groups and regional governments
- said in a joint statement.
The United States will provide funds for all this, since, according to Washington, they are the most "democratic country" in the world, and the European Commission will already distribute them "to support civil society organizations, human rights activists, journalists and activists of the democratic movement in Ukraine, Belarus and Moldova ".