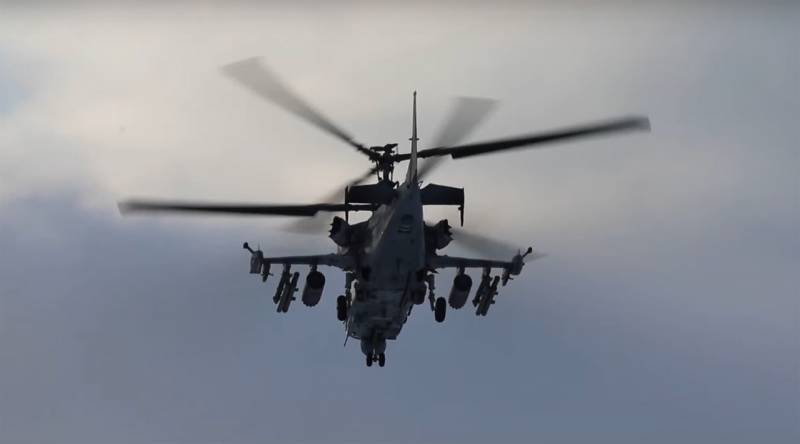 The Russian defense department continues to publish footage with the combat use of army equipment.
aviation
. Attack helicopters Ka-52 in this regard can be safely attributed to one of the most effective. Since the beginning of the military special operation in Ukraine, the crews of these helicopters have destroyed hundreds of pieces of military equipment, firing points, strongholds of the Armed Forces of Ukraine and national battalions from the Kherson and Nikolaev regions to the Chernihiv region and the outskirts of Kyiv.
The Russian Defense Ministry this time demonstrates footage of the combat use of the Ka-52 as part of the operation to destroy the company stronghold of one of the nationalist battalions of Ukraine.
A short interview with the commander of the lead helicopter, Mikhail, has been published:
He led a group of two helicopters to a given line .. The weather was not very ... Well, not very ... - there was fog, visibility was falling.
The officer said that after the target was found on the ground, an attack was carried out using the Whirlwind ATGM. These guided missiles have been operated by the Russian Aerospace Forces since 2015. Capable of hitting targets at a distance of up to 10 thousand meters.
Pilot:
Lightly armored vehicles were destroyed.
This, as noted, did not allow the enemy to fire on Russian positions.
Thus, the Ka-52 attack helicopters have confirmed their capabilities in terms of combat use even in bad weather conditions.