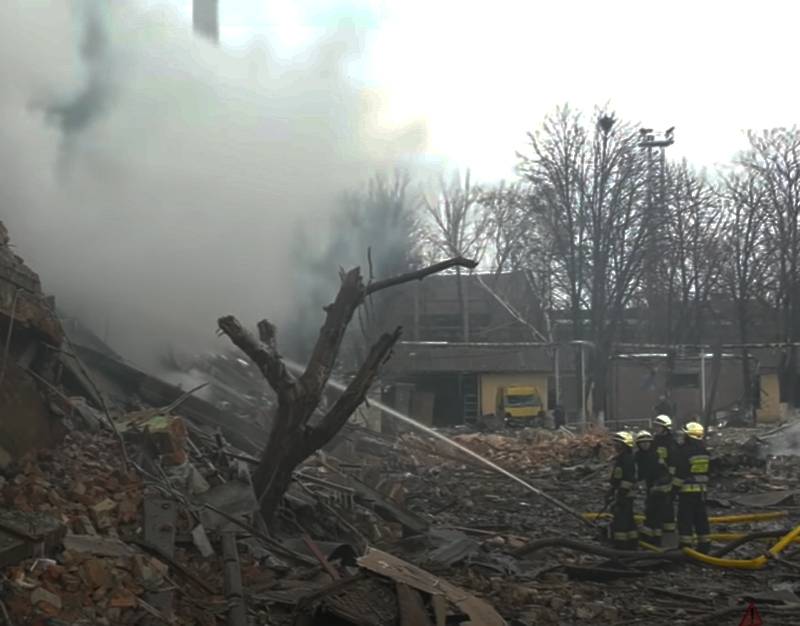 Image is illustrative
The Main Directorate of the Ukrainian State Service for Emergency Situations in the Dnipropetrovsk region disseminates information that one of the military facilities in the city of Dnipro was subjected to a missile attack. This is the name of Dnepropetrovsk "decommunized" by the Kiev regime.
The report says that at night a blow was struck on one of the military units on the outskirts of this large city. The information is confirmed by the so-called Vostok Air Command of the Armed Forces of Ukraine.
The reports of the regional State Emergency Service say that air raid sirens in the Dnieper were heard for about an hour. Moreover, the situation was such that at first the missiles hit a military facility and only after that the local authorities decided to turn on the siren.
According to the latest data, as a result of the strike, two fires broke out on the territory of the military facility, several buildings and other infrastructure facilities of the military unit were destroyed. So far, there is no information about the dead and wounded as a result of the strike by the Ukrainian military and on which specific military unit the missile attack was carried out.
It should be noted that there are several military units in Dnipro (Dnepropetrovsk), including units of the Ministry of Defense of Ukraine and the National Guard. Among other things - an object on the Krivoy Rog highway - in the south-west of the Dnieper.
Recall that earlier the RF Armed Forces carried out missile strikes on military units of Ukraine in Kiev, Lvov, Nikolaev, Kharkiv, Rivne, Ivano-Frankivsk and other regions.