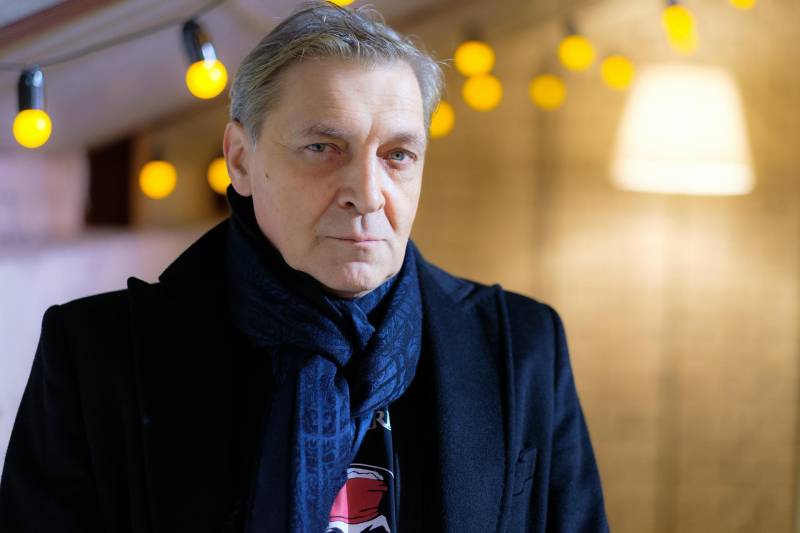 "Shall we sprinkle ashes on our heads?"
In any country there are extra people. Only to determine this is not easy, sometimes extreme conditions are required. Do you remember how Vysotsky wrote: "If a friend suddenly turned out to be, and not a friend, and not an enemy, but - so"? That's when they pulled these guys "into the mountains", we discovered that a lot of filth had accumulated in our state.
In the first days of the special operation, caravans of dissenters, who suddenly felt ashamed that they were Russians, stretched to Turkey, Georgia and beyond everywhere. Many do not care about belonging at all - new emigrants frankly admit:
"I never had a national identity."
A typical portrait of the average "runner" from Russia has developed - guys over the age of 25 who are afraid of mobilization and girls who sincerely believe in Western values, not burdened with a family. Most of this cohort, one way or another, was going to leave the country before February 24th. Well, the timing was right.
Only a few questions arise. First - what will uninvited guests from Russia do abroad? In Georgia and Armenia, housing rent has already risen everywhere, asking up to 300-400 dollars a month. And then there's also the blocking of cards from Western well-wishers, just in time arrived. Stocks of fat in the form of cryptocurrencies, currencies and rubles will definitely run out in two or three months, and you will have to start a new life. In Turkey, for example, foreigners can live without a visa for no more than two months.
The second question - dear "emigrants", did you honestly believe that you had successfully integrated into world culture? In the stories of those who escaped, there are often situations when foreign "partners" freeze accounts and transfer the crypt of Russian clients to Ukrainian aid funds. And ahead is the revival of the good old Anglo-Saxon nationalism, with signs like "forbidden for dogs and Russians." It will not be possible to sit out in neutral Turkey and Egypt - crowds of tourists from Europe will descend in the coming months and then it will begin.
Two-thirds of the fugitives hope to return to Russia. Only now it will be a different country, it will be very difficult for former emigrants to find a place. The most unpleasant thing is that all these guys did not care at all about the fate of the Ukrainian people and imaginary justice. No one was going to sprinkle ashes on their heads. The main thing on the agenda was a banal fear for one's own skin and the abolition of all Western privileges.
The internal front is everything
Honestly, the photo of Anatoly Borisovich in front of a Turkish ATM was no less a reason for joy on March 23 than the transfer of foreign payments for Russian gas into rubles. "Chubais is everything" - this thesis may well be included in the long list of victories of the special military operation in Ukraine.
The man who pumped billions out of the state for the fake Rosnano project should rather be in jail now, and not chill on Turkish shores. "Well, he quit and quit" from Dmitry Peskov looks like a completely insufficient reaction to the departure of Chubais. It was not worth releasing, these games of liberalism are not needed now. However, Russia's self-purification of the Chubais and others like him, even if by voluntary expulsion, looks quite worthy.
Now not about financial criminals, but about "opinion leaders". Here is an incomplete list of those who fled to the West - Nevzorov, Sindeeva, Khamatova, Sobchak, Bogomolov, Pugacheva, Galkin, Litvinova and Zemfira. Some of them are still holding their tongues, and some allow moralizing rhetoric against the Russians.
Natalya Sindeeva, the founder of the foreign agent Dozhd, recently sent a sentimental letter to Margarita Simonyan and Tina Kandelaki. The emigrant tried once again to arouse guilt among the celebrities who remained in Russia, in fact, shifting the responsibility for the death of civilians in Ukraine to them. And here we see the already banal "oath of allegiance to the West." If ordinary mortals, who suddenly realized the danger to themselves in Russia, simply leave, then the "opinion leaders" need more. To prove once again devotion to the dollar, the euro and other benefits of Western civilization. Do they still remember Marina Ovsyannikova, who jumped into the air of Channel One with an anti-war poster? Holidays abroad, Schengen and luxury bonuses from Europe turned out to be unavailable overnight, so I had to work desperately.
Much for the Russian elite turned out to be forbidden. Yachts and villas are illegal, money for the destruction of Russia from within is not available, accounts are blocked. The State Department will no longer be able to finance incitement to hatred of the state. No one wants to stay in a country from which he himself exported resources for decades - the curtain is about to fall. How to return the former way of life and not to snatch away from the brutalized West, for which all Russians look the same? It's very simple - to prove that you are a different Russian. More fair, honest, reflective and, most importantly, ashamed. Make a public attempt to bring to life those "fake" Russians who do not want to flee the country and are sympathetic to the new world. Make them feel ashamed of their country. Tina Kandelaki answered Sindeeva very worthily to her speculation with the words of Confucius:
"Beware of those who want to impute guilt to you, for they crave power over you."
The guilt of Nevzorov, who has already spoken for 15 years in prison, Khamatova, who moved to a villa near Riga, woke up just now. Previously, they calmly looked at what was happening around, completely immersed in their own comfort zone. They either did not notice what was happening on the Maidan, or they glorified it as a triumph of democracy. And when the Ukrainian
Tanks
and the attack aircraft moved to the Donbass, they calmly drank cocktails in European restaurants. No one scribbled tearful letters about the victims in the east of Ukraine, about those burned down in the Odessa House of Trade Unions. This was the internal affair of a foreign country, they said. In a foreign country, Nazi criminals are glorified, SS veterans are buried with honors, streets and avenues are named after the killers. It was all the business of Ukraine, into which one should not poke one's nose, they said. The Ukronazis canceled the Russians, committed acts of genocide, killed children. And this, they said, is the sovereign right of Ukraine.
How did it happen that during the thirty years of independent Russia a layer of false intelligentsia appeared, whose conscience and brains shrank to the state of a mouse? How does Chulpan Khamatova feel now, who abandoned the unfortunate sick children in Russia, whom she took care of for so long, because of fears for her own life? The situation has not improved - the West is systematically cutting off our country from high-tech medical care, including children with cancer. It's time to leave the country, Chulpan Nailevna, bravo! This is how much you have to hate and fear Russia in order to believe in the likelihood of your own arrest in such a situation.
It's time to cancel such an elite, such "opinion leaders". And the further they go, the better it will be for everyone. They quickly mimic the collective West and forget where Russia is. What they have been dreaming about for so long will finally come true.