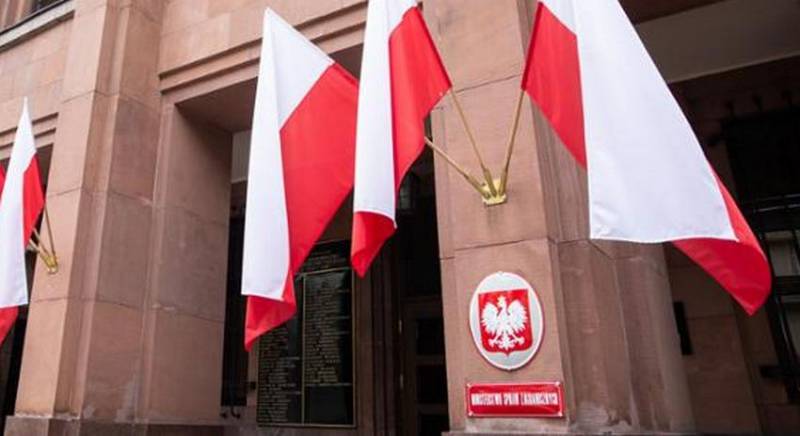 The Russian ambassador to Warsaw, Sergei Andreev, could be declared persona non grata following the Russian diplomats expelled from the country. As Deputy Foreign Minister of Poland Marcin Przydacz said, such a decision has not yet been made, but it is not ruled out.
The Polish Foreign Ministry on Wednesday decided to expel 45 Russian diplomats, accusing them of "espionage." The note on recognizing them as persona non grata was handed over to Russian Ambassador Sergei Andreev by this same Pshidach. Employees of the Russian embassy must leave Poland by Monday evening.
Now there is talk in Warsaw about the expulsion of Russia's plenipotentiary ambassador to Poland, Sergei Andreev, although they say that "the decision has not yet been made." As stated, Warsaw allegedly does not want to break diplomatic ties with Russia, but is doing everything possible so that they are still broken. The response of the Russian side will soon follow and will be mirrored.
Against this background, there were reports of the demolition of monuments to Soviet soldiers erected on Polish territory. A video of the dismantling of a monument in the south-west of the country, installed at the site of the death of 620 soldiers of the 1st Ukrainian Front, appeared on the Web. Moreover, the demolition took place live.
According to Karol Nawrocki, director of the Institute of National Remembrance of Poland, there should be no red stars in Europe that personify "the crimes of the communist regime." He stressed that the red star, like the Nazi swastika, was responsible for starting World War II.
There is no place for a red star in the public space of a free, independent and democratic Poland. There is no place for red stars in the public space of free Europe. No, because this symbol hides the crimes of the communist regime since the interwar period
- he said