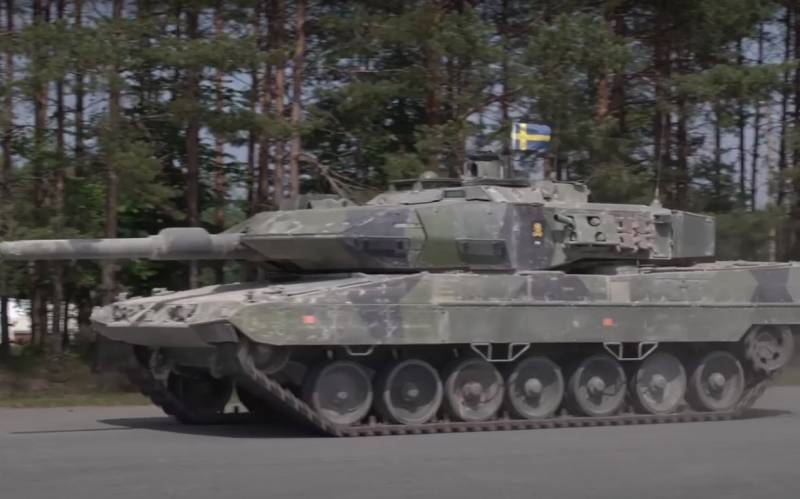 Sweden has been intensively engaged in the rearmament of its army against the backdrop of events in Ukraine. Israeli company Elbit Systems was recently awarded a $27 million contract to supply munitions for
tanks
Swedish army. As you know, the Swedish armed forces are armed with Leopard tanks.
According to the contract, the Israeli company will supply ammunition and data tuners to Sweden. We are talking about the M339 ammunition, which meets NATO standards. The Swedish military expects that the new ammunition will more effectively hit targets. An increase in the firepower of tanks is also expected.
Elbit believes that the choice of Sweden indicates the growing interest of Western armies in Israeli weapons. This, in turn, is very important for the development of the country's economy and its military exports. The company is confident that it will be possible to fulfill the contract in 10 months.
Interestingly, Elbit previously signed a contract with Finland for the supply of M339 ammunition for its Leopard 2 tanks. As you know, the German-made Leopard main battle tank was originally equipped with a ground navigation system and a mine protection system consisting of additional armor elements.
Currently, according to open sources, the Swedish ground forces are armed with 120 Strv 122 (Leopard 2S) main battle tanks. This modification of the German tank was developed specifically for the conditions of warfare in Sweden, that is, taking into account the wooded area.
Is the decision of the Swedish command to modernize tanks with the installation of data tuners related to fears that the NLAW and Javelin transferred to Ukraine could eventually be used against tanks in Europe? ..