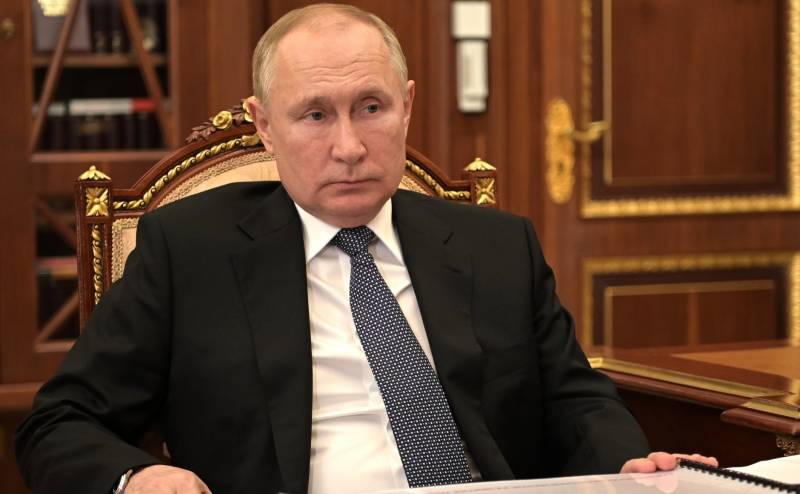 In Ukraine, he comments on the decision of the President of Russia and the transfer of payments for Russian gas with unfriendly countries into rubles. Recall that among the unfriendly countries - Ukraine.
The assessment of the situation is given by the adviser to the head of the Ministry of Internal Affairs of Ukraine, the head of the UIB (Ukrainian Institute for the Future) Vadim Denisenko. According to him, Vladimir Putin's decision to sell gas only for rubles to unfriendly countries is a strong move.
Denisenko noted that the situation for the European Union in this regard is actually a dead end. An adviser to the head of the Ukrainian Ministry of Internal Affairs points out that now the Europeans will have to accept Russia's condition and buy Russian rubles with their currency in order to pay for energy with Moscow.
Denisenko:
Estimated volumes for 2023 are 400 billion euros, based on current gas prices. And Europe will have to convert this huge amount of money into rubles and pay Russia, because neither this nor next year will it be able to refuse Russian gas supplies.
According to a Ukrainian expert and politician, Europe will not be enough to refuse gas from the Russian Federation even in three years, which means that it will have to invest in the Russian ruble:
Accordingly, this will lead to the fact that the Russian economy will recover during this time after the imposed sanctions.
Denisenko:
Putin's logic is simple. He needs to win not only the economic but also the political battle now. What happens next, he will figure it out later. The Kremlin knows that two countries, Iran and Saudi Arabia, can move it on the world energy market. But the deal with Iran is stalling because of the position of Israel, and Saudi Arabia itself is going to transfer payments for oil from dollars to yuan.
According to the Ukrainian expert, while such geopolitical and economic shifts are taking place, Ukraine can simply be forgotten, Ukraine "will go out of geopolitical fashion."
Advisor to the head of the Ministry of Internal Affairs of Ukraine:
Today, Putin outplays everyone, because he has what everyone needs - energy resources.