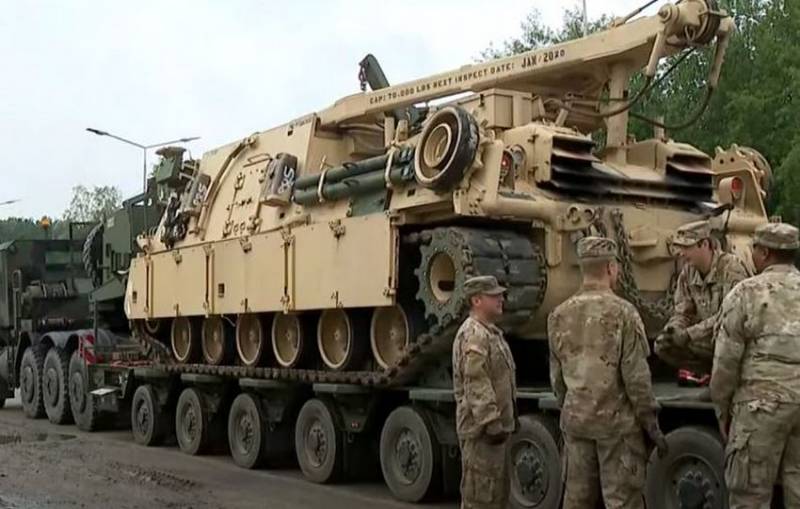 The United States will consider options for deploying an additional military contingent in Europe, the decision will be made following the results of a visit to Europe by US President Joe Biden.
According to the American television channel CNN, Biden went to Europe already with several options for deploying additional US forces in Eastern Europe, which he was offered at the Pentagon. Naturally, there are no details of these options, all the details will appear only after the decision is made. All this is covered by regular statements on the "Russian threat".
Ahead of Biden's visit to Brussels, the Pentagon provided the White House with options to potentially deploy additional US troops in Eastern Europe.
- the message says CNN.
It is noted that the final decision will be made at an extraordinary NATO summit scheduled for tomorrow, March 24 in Brussels. At the same time, it can be argued that the strengthening of the US military presence in Eastern Europe will take place, NATO has given preliminary consent. In addition, a number of countries even earlier asked the Americans for a permanent military presence and an increase in military contingents. This, as it is not difficult to guess, is about the Baltic States and Poland. These countries are ready for any conditions, as long as the United States protects them from the "treacherous Russians." They were already afraid, and then there were Russian special operations in Ukraine.
Meanwhile, Biden will travel to Poland after the summit, where he will meet with his Polish counterpart. It is not difficult to guess that Warsaw will ask the US for permission to conduct a so-called "peacekeeping operation" in Western Ukraine. Poland has been hatching plans for a long time to seize "primordially Polish lands", including Lviv - the so-called Eastern Kresy.