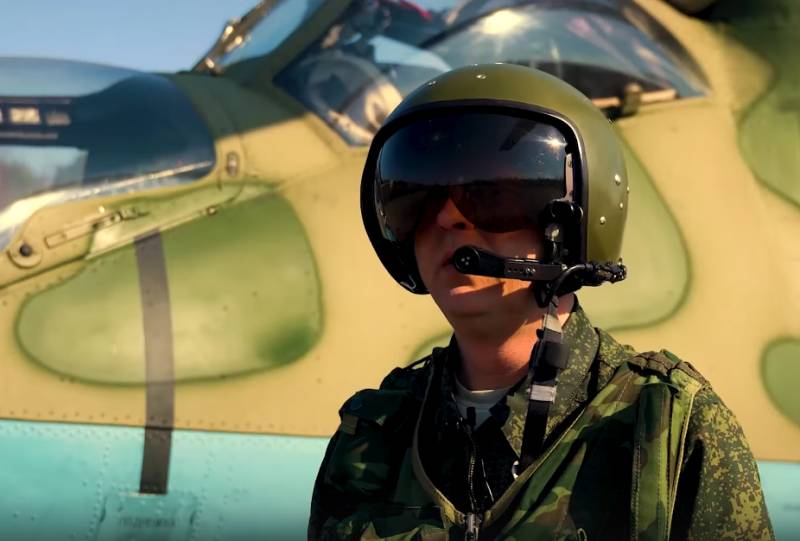 Russian army pilot
aviation
spoke about his actions during one of the battles as part of a special military operation in Ukraine. A guided anti-aircraft missile from the Stinger MANPADS was fired at his helicopter from a distance of about 800 m.
Russian officer:
The distance is small, the time to make a decision is a fraction of a second. I just knew that I had to survive somehow.
The pilot talks about shifting the helicopter into a weak left bank. The rocket went into the engines of the rotorcraft.
Pilot of the Russian Aerospace Forces:
Then, with a sharp maneuver to the right, he left the missile (MANPADS Stinger).
At the same time, the wingman, who was walking at some distance, having assessed the launch site, destroyed the calculation of the Ukrainian MANPADS by firing from an aircraft gun.
Russian pilot:
After this, the effect of the Stingers on my calculation did not occur.
In that battle, the crew of an attack helicopter of the Russian Aerospace Forces destroyed a ZSU, an armored personnel carrier and a mortar crew.
Thus, it is the professionalism of the pilot, the high level of training, and skills that make it possible to perform combat missions with a high degree of efficiency even in the conditions of the use of man-portable anti-aircraft missile systems by the enemy.