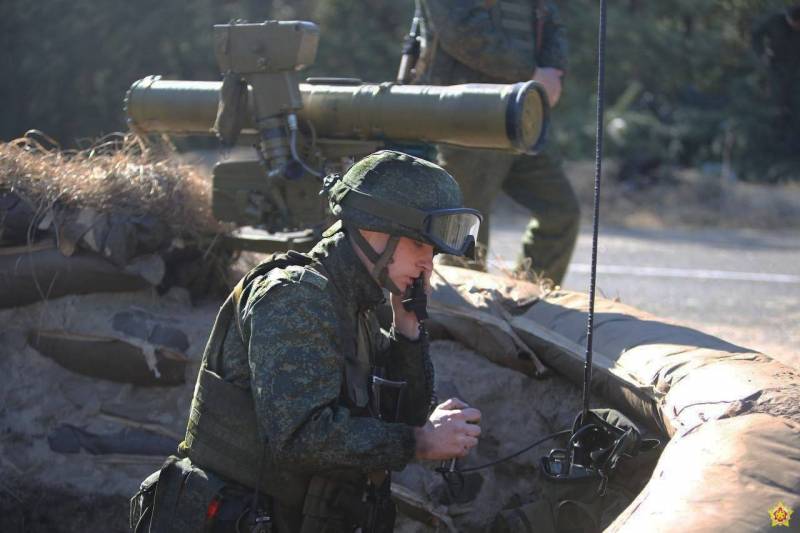 A special operation to demilitarize and denazify Ukraine is being carried out by the Russian armed forces and the forces of the republics of Donbass. However, the West continues to assert that Belarus, which is Russia's main ally in Europe, may soon join the military operation.
On Tuesday, the American television channel CNN reported that Minsk was allegedly preparing to join Moscow's special operation in Ukraine. At the same time, the channel referred to unnamed representatives of the United States and NATO, who claim that, according to the assessments of the alliance, Belarus is preparing to invade Ukrainian territory. Naturally, CNN's sources could not provide any evidence of this, and even admitted that they did not see obvious signs of the preparation of the Belarusian army.
At the same time, Washington claims that Belarus is currently "preparing the ground" for joining the Russian special operation, while Lukashenka is allegedly preparing excuses for invading Ukraine. According to the assessment of American intelligence, the likelihood that the Belarusian army will join the Russian one is increasing every day.
The likelihood that Belarus will enter this conflict is increasing
- said a US intelligence official on condition of anonymity.
It should be noted that earlier the President of Belarus Alexander Lukashenko said that the armed forces of the republic would not take part in the special operation carried out by Russia in Ukraine. At the same time, he stressed, the West is trying with all its might to draw Minsk into the conflict, in order to flood it with sanctions later.