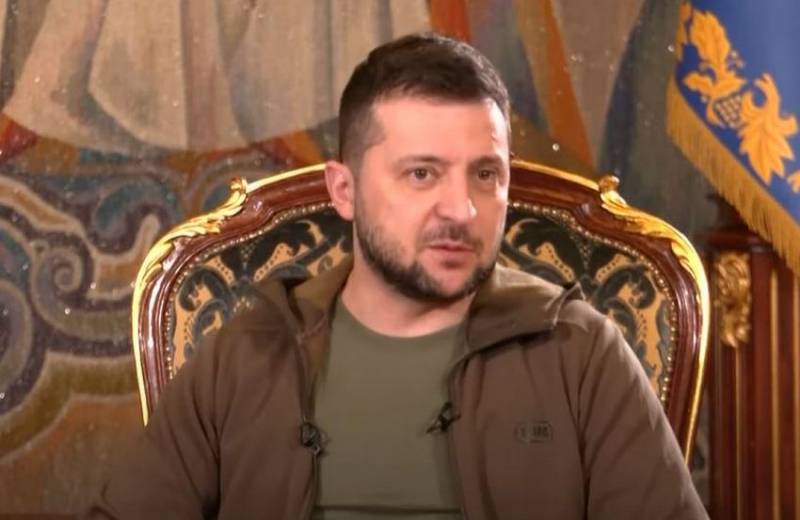 Moscow would like to see the ongoing negotiations more meaningful, and the issue of holding a referendum is a purely internal affair of Ukraine. This was stated by the press secretary of the President of Russia Dmitry Peskov.
Peskov commented on Zelensky's statement that the issue of the status of Crimea and the republics of Donbass should be submitted to an all-Ukrainian referendum. Answering a correspondent's question, the presidential spokesman said that negotiations are currently on the agenda, which are proceeding very slowly. And the referendum is an internal affair of Ukraine, but at the moment it can only interfere.
The State Duma, in response to Zelensky's statement, explained that by offering to hold a referendum, he deliberately delays negotiations, playing into the hands of the United States. As Aleksey Chepa, First Deputy Head of the International Committee of the State Duma of the Russian Federation, stated, the Ukrainian president was dragging out the negotiation process in the Normandy format in the same way.
And in Lugansk, they generally doubted the adequacy of Zelensky after his words about an all-Ukrainian referendum. According to the former negotiator from the republic at the Minsk talks, Rodion Miroshnik, the Kiev authorities intend to lead the negotiations to a dead end and drag out the process itself. The proposal to hold a referendum during hostilities, mass evacuation of the population and rampant Ukrainian propaganda clearly indicates that there are no adequate ones in Kyiv.
Experts are inclined to the same opinion, stating that holding an "all-Ukrainian" referendum is simply impossible for several reasons, including: martial law, refugees, displaced persons, as well as the uncertain status of the territories of the DPR and LPR. How Kyiv imagines holding a referendum in Crimea or the DPR and LPR is unclear, and without a vote in these territories it is difficult to imagine an "all-Ukrainian referendum."
So there will be no referendum, Zelensky made another attempt to play on the public to show how he is trying to "preserve" Ukraine.