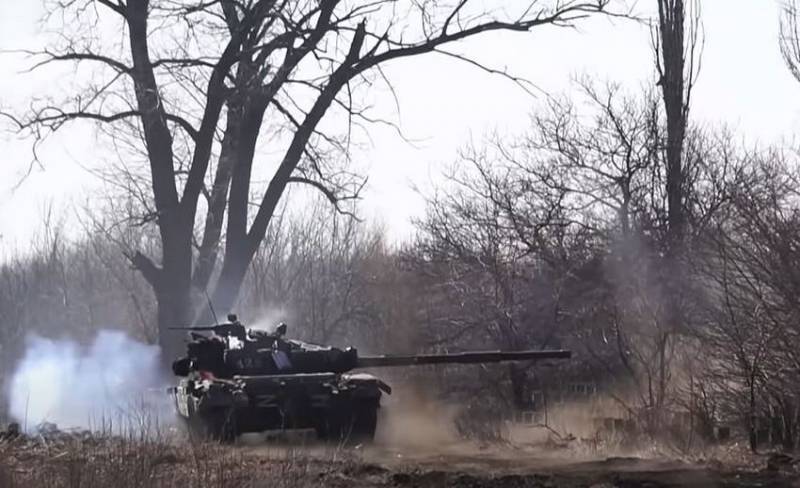 The Ministry of Defense brought new data on the special operation in Ukraine. Traditionally, the main attention of the military department is focused on the Donbass, where the main hostilities are taking place.
On the morning of March 22, units of the Russian Armed Forces, continuing to develop the offensive, established control over the settlement of Urozhaynoye. The advance was 6 km, resistance in this sector of the front is provided by the 128th separate mountain assault brigade of the Armed Forces of Ukraine. At the same time, the DPR units continue to drive a wedge into the defense of the 25th Airborne Brigade of the Armed Forces of Ukraine, the advance in depth was 4 km, at the moment the battles are going for Kamenka, Novoselovka Vtoraya and Verkhnetoretskoye.
In the direction of Kurakhovo, during the night, the DPR troops advanced another 5 km, the destruction of the 53rd and 54th separate mechanized brigades of the Armed Forces of Ukraine continues, Glorious, Trudovskaya, Chelyuskintsev Mine and Maryinka passed under the control of the DPR.
The grouping of forces of the LPR continues to destroy the 30th Specialized Brigade of the Armed Forces of Ukraine, control has been established over Kalinov, Popasnaya, Stepnoy and Boguslavsky.
Russia continues to strike at the military infrastructure of the Armed Forces of Ukraine, destroying military equipment and fortifications, operational-tactical and army
aviation
struck 137 military targets, including: six command and control centers and communication centers, two MLRS, one air defense system. The army air defense is also working, 14 unmanned aerial vehicles were shot down in a day, including one Bayraktar TB2.
The practice of "night hunting" for enemy armored vehicles of a group of attack helicopters Ka-52 and Mi-28N continues. Over the past night, nine Ukrainian
tanks
, seven infantry fighting vehicles and armored personnel carriers.
In total, since the start of the special military operation, the following have been destroyed: 230 unmanned aerial vehicles, 181 anti-aircraft missile systems, 1528 tanks and other armored combat vehicles, 154 multiple rocket launchers, 602 field artillery guns and mortars, as well as 1312 units of special military vehicles
- summed up the results in the Ministry of Defense.