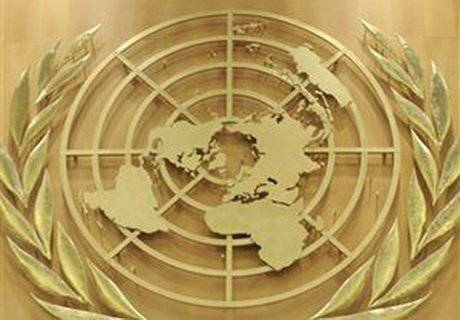 The member countries of the UN Human Rights Council, with the exception of the United States and the European Union, voted on Thursday for a Russian draft resolution involving the relationship between human rights and the traditional values ​​of humanity, the press service of the Russian Foreign Ministry said.
"The United Nations Human Rights Council, by an absolute majority, adopted a resolution entitled" The promotion of human rights and fundamental freedoms through a deeper understanding of the traditional values ​​of humanity ", introduced by the Russian Federation. More than 60 countries have become co-authors of the document, including collectively members of the Organization of Islamic Cooperation and the League of Arab States, "the message on the Russian Foreign Ministry website said.
"The resolution confirmed the thesis that understanding and respecting traditional values ​​contributes to the promotion and protection of human rights and fundamental freedoms. An important role in the affirmation of these values ​​is played by the family, society and educational institutions. States are called upon to strengthen this role, "the ministry said.
According to Moscow, "focusing on the connection between traditional values ​​and human rights will allow for a fuller understanding and recognition of human rights, will help build confidence and foster dialogue at the level of the international community."
Meanwhile, the diplomatic department noted that a number of states, in particular, the United States and the European Union, voted against the resolution. "The negative position of these countries, their unwillingness to work on the text and the contrived arguments against the draft resolution are regrettable," said Russian diplomats.
"We believe that no state or group of states has the right to monopolize the interpretation of human rights norms. Attempts to promote its one-sided interpretation under the guise of a universal standard adversely affect people's attitudes toward the very concept of human rights, make it alien to entire societies and segments of the population. On the other hand, the human rights doctrine will benefit if it absorbs elements of different cultures. It will become not only truly accepted, "the Foreign Ministry reported.
In Russia, we are convinced that "human rights should serve as a tool for unification, and the HRC, working in a spirit of partnership, is obliged to use comprehensive approaches and focus on finding concrete solutions to ensure genuine universality of human rights".
"One such solution is to strengthen the understanding of the relationship between human rights and the traditional values ​​of humanity. In this case, cultural, civilizational,
historical
and religious features of societies and states, "the department emphasized.
The Foreign Ministry added that Russia "together with associates will continue to promote the topic of the inseparable relationship of human rights and traditional moral values ​​in the HRC."