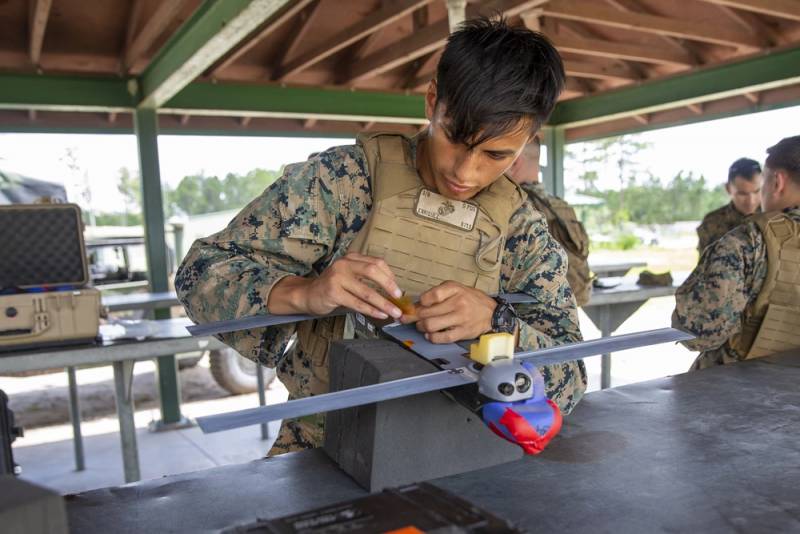 Working with Switchblade 300 UAV
As part of the next package of military assistance, the United States plans to transfer to Ukraine loitering ammunition of the AeroVironment Switchblade series. So far, we are talking about a hundred Switchblade 300 products that can be shipped to the Ukrainian army in the coming weeks. On this
weapon
certain hopes are placed, but they may not come true. The Russian army is quite capable of fighting Switchblade ammunition with the help of existing systems and means.
Weapons and their operators
The first ammunition of the line, Switchblade 300, was developed by AeroVironment at the turn of the two thousandth and tenth years. In 2010-11 the product passed all the necessary tests, after which the first orders for mass production appeared in the interests of the US armed forces. According to known data, light loitering ammunition was purchased by the ground forces, special operations forces and the Marine Corps.
At the end of the tenth years, the development of a larger Switchblade 600 ammunition with increased flight and combat characteristics was underway. All work was completed by the end of 2020, and in the spring of 2021, the first contract for such equipment appeared. The launch customer was the Navy; Switchblade 600 entered service with their special forces. Orders are expected from other structures that also need a relatively light percussion weapon.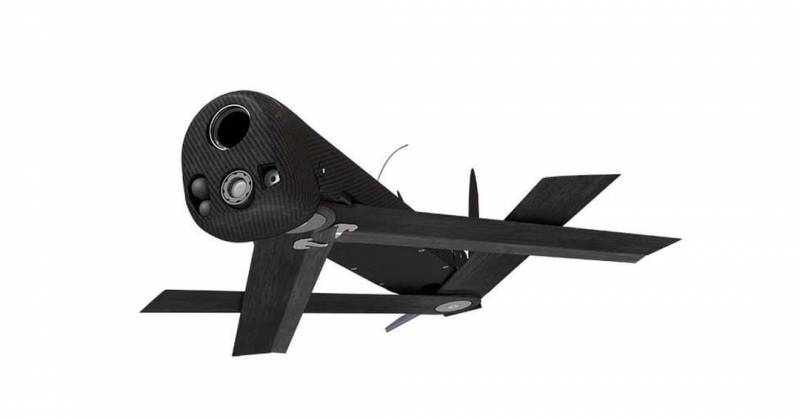 Switchblade 300 when unfolding planes
A year ago it became known about the signing of the first export contract. The British Ministry of Defense became the customer for it. The types of ammunition desired, quantity and delivery time were not disclosed. The transfer of finished products has not yet been reported.
A few days ago, the United States announced the formation of a new military aid package for Ukraine. In order to protect against the "Russian attack", they plan to transfer various weapons to it, incl. loitering ammunition. As soon became known, as part of this package, it is proposed to ship 100 Switchblade 300 products. Apparently, weapons will be taken from the warehouses of their own army.
Technical aspects
Loitering ammunition Switchblade 300 was created as a portable additional weapon for rifle units. An easy-to-use product was supposed to provide reconnaissance and defeat detected targets within a radius of several kilometers. Specific requirements for the product required the use of original solutions and led to the formation of a characteristic appearance.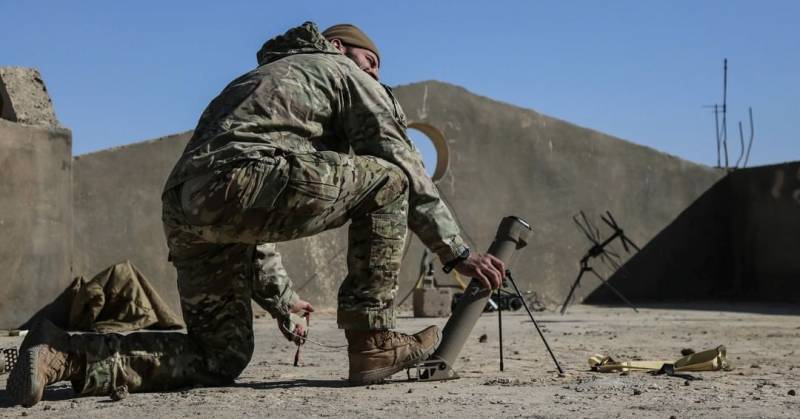 Switchblade 300 is an unmanned aerial vehicle with a length of about 600 mm and a weight of approx. 2,5 kg. It has an elongated fuselage of variable section, on which two pairs of planes and a pair of keels are fixed, which are laid out in flight. In the bow there are day and night cameras for target search and guidance, as well as remote control devices. Behind them is a warhead with power at the level of a 40-mm grenade.
The flight is carried out with the help of an electric motor. Cruising speed - 100 km / h, short-term acceleration up to 160 km / h is possible. Small-sized batteries allow you to stay in the air for only 15 minutes. Range - up to 10 km.
The Switchblade 300 is controlled using a specially designed operator console or from a unified UAV station developed by AeroVironment. In both cases, the operator receives a picture and telemetry, and also transmits commands. The operator controls the flight, target selection and its destruction. If necessary, he can blow up the device in the air.
The ammunition is supplied in a compact transport and launch container. The product is ejected with compressed air. The container can be used on its own or as part of a multi-cell launcher. Preparation for launch takes no more than a few minutes.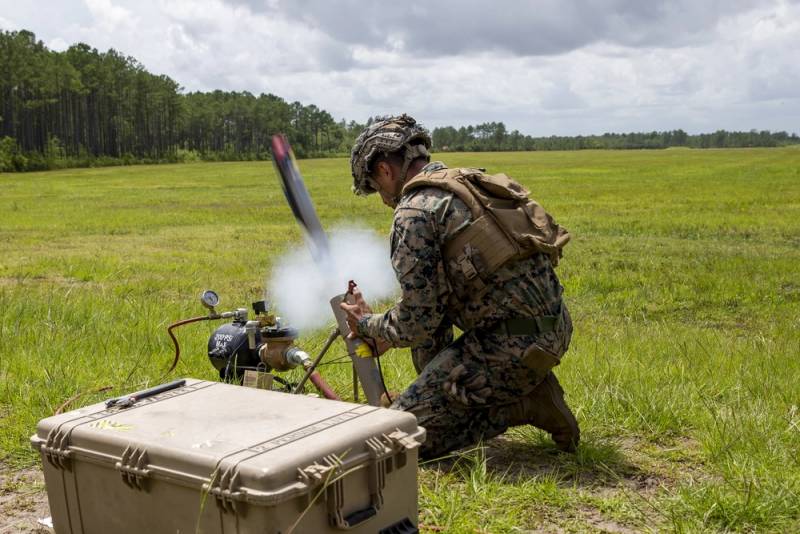 The Switchblade 600 loitering ammunition has a similar design, but is much larger and heavier. By increasing the launch weight to 23 kg, it was possible to increase the warhead and improve flight performance. However, at the same time, the mobility of the complex suffered - unlike the previous model, the operator cannot carry multiple ammunition.
Switchblade 600 gets a movable optics unit in two planes. A more powerful warhead has been developed, designed to hit various targets, incl. armored vehicles. A more advanced control system with improved noise immunity and other functions is used.
A larger and more powerful motor has been introduced, giving a cruising speed of more than 110 km / h with the ability to accelerate to 185 km / h. The range has been increased to 40 km, and the flight duration to 40 minutes.
For the Switchblade 600, special launchers for one or more ammunition have been developed. They can be used with various land and surface platforms. In particular, the US Navy puts such devices on special forces boats.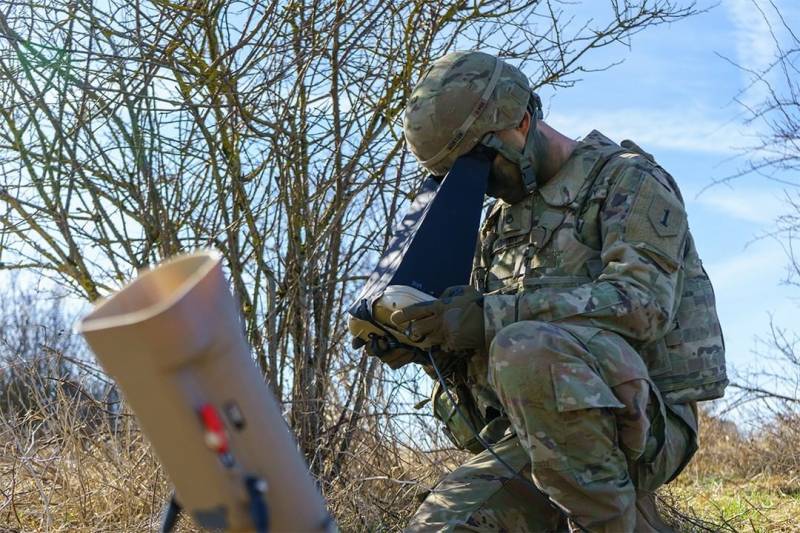 The operator controls the flight
Advantages and disadvantages
Loitering ammunition of the Switchblade line has a number of strengths and advantages that can ensure the effective implementation of the assigned combat missions. At the same time, they are not without flaws that reduce their real potential. In addition, various means of defense can be used against such weapons, which will also negatively affect their use.
Both drones are quite easy to operate and manage. Transportation and preparation for work is not difficult. Products are capable of searching for targets day and night and immediately hit them. A flight duration of at least 15 minutes and a range of 10 km or more seriously increase the combat potential of a rifle unit. Using one or another device, the operator can hit manpower, unprotected or armored vehicles.
At the same time, the lighter Switchblade 300 carries a warhead of limited power, while the Switchblade 600 needs transport to carry it. In addition, both munitions rely on two-way radio communication, which makes them vulnerable to interference. For reconnaissance and guidance, only optical means are used, which can also be suppressed.
Defense issues
In the light of recent
News
the issue of interception of loitering ammunition becomes relevant, incl. American products Switchblade. At the same time, there is every reason to believe that our army has the means and systems to protect against such a threat.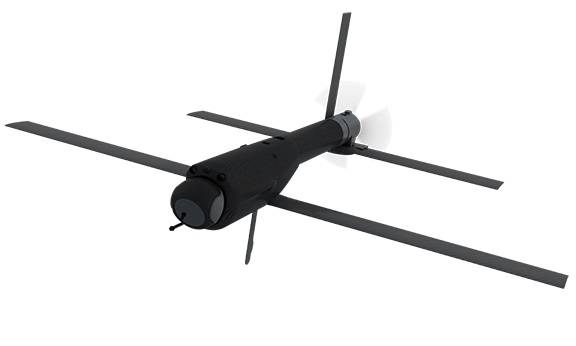 Loitering ammunition Switchblade 600 in flight configuration
The first echelon of defense against loitering ammunition is electronic warfare. Timely detection and suppression of radio channels for data exchange and control makes it impossible for the further operation of the strike complex. The launched ammunition is likely to self-destruct in flight.
In theory, it is possible to disable the ammunition with the help of a combat laser. Switchblade and other products of this class are guided by optical means. A laser beam of sufficient power can disable the optics, frustrating further reconnaissance and attack. However, systems of this class are not yet available in our military air defense.
Switchblade products are made primarily from plastics with a minimum of metal parts. This makes it difficult for radar to detect them. However, modern domestic anti-aircraft systems, such as Pantsir-S1, also have an optical detection and tracking channel. Practice shows that with the help of cameras and thermal imagers, they are able to detect drones and aim weapons at them.
The plastic construction should not be distinguished by high strength and stability. Apparently, it can be completely destroyed with a single small-caliber projectile or several fragments of anti-aircraft missile warheads. The already mentioned "Pantsir-S1" has a rocket and cannon armament and is capable of exerting any required impact.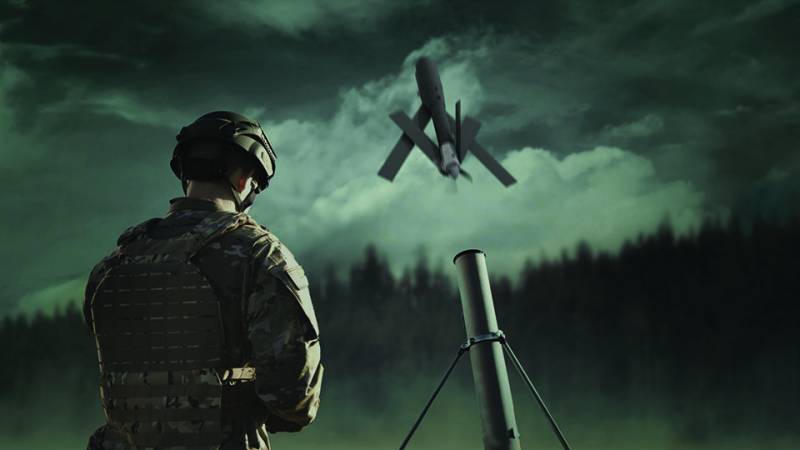 Launching a heavy product
Thus, a loitering munition of the Switchblade type, or any other UAV of this kind, will consistently face several difficulties. Moving towards the target, observing or falling on the target, he must maintain contact with the operator, not be detected by radars or optics, and also not be fired upon or escape from the attack of missiles or guns. The probability of fulfilling all these conditions is small and drastically reduces the chances of making a successful strike.
In the context of the current Special Operation, other characteristic factors should be taken into account. Thus, the United States plans to transfer to Ukraine only a hundred loitering ammunition, which is not enough for mass use in all sectors of the front. In addition, delivered items may be destroyed during transport or storage, as has been the case with other imported weapons in the recent past. And even admission to the units does not guarantee success - the Ukrainian formations, retreating, abandon the most modern foreign weapons.
Questionable benefit
In general, the Switchblade family of loitering ammunition is an interesting modern development with certain positive qualities. Due to interesting technical solutions, operation is simplified and combat missions are ensured. However, such products are not "absolute weapons". You can protect yourself from them, and special means are not required for this.
Thus, a curious situation arises. The United States has not yet started shipping its loitering ammunition to Ukraine, and the timing of this is unknown. However, it is clear that such deliveries will not produce real results. A new weapon can be destroyed in the rear or shot down when trying to use it, and the probability of its successful use tends to zero.