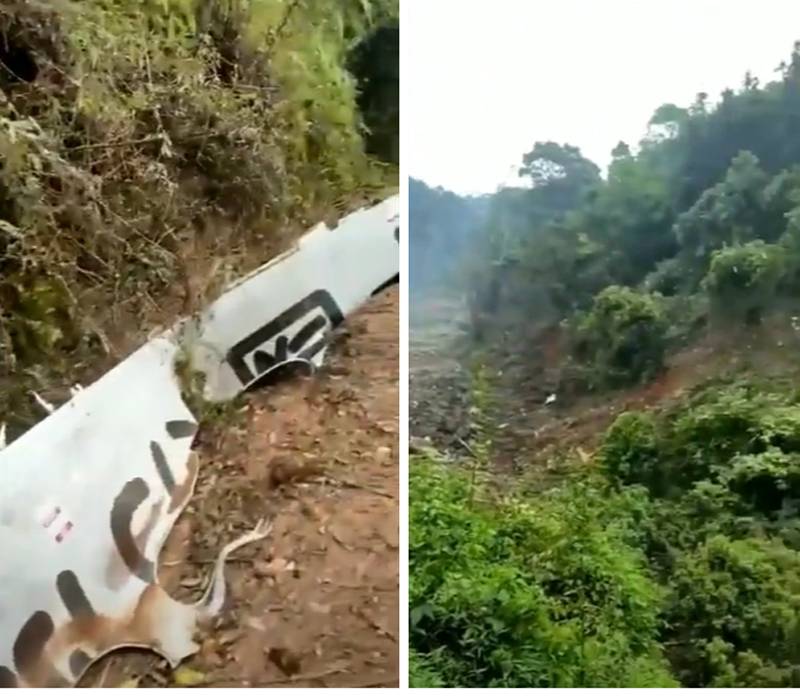 Urgent reports of a plane crash are coming from China. The reports say that a passenger plane crashed, which was flying from Kunming Airport to Guangzhou. Kunming is a city of 9 million located in the southwest of China, in Yunnan province. Guangzhou is a 19 million metropolis in the south of China, the capital of Guangdong province.
It is known that there were about 140 people on board the airliner - along with crew members. We are talking about the Boeing-737 aircraft. The place of its fall is the territory near the city of Wuzhou, located in the Guangxi Zhuang Autonomous Region of China.
Judging by the footage, the plane crashed in a mountainous area overgrown with forests.
It is known that the flight was operated by China Eastern.
It is also known that at the moment the air temperature in the area of ​​the plane crash is about +28 Celsius, it is raining. But the plane, as far as we know, at the time of disappearance from the radar screens, was above the cloud layer. The authorities are in no hurry to draw conclusions about the causes of the disaster.
Search and rescue operations are underway at the crash site. Reportedly, the chances of finding survivors are virtually non-existent.
It is known that most of the passengers on the flight were Chinese citizens.
Footage from the crash site in China: