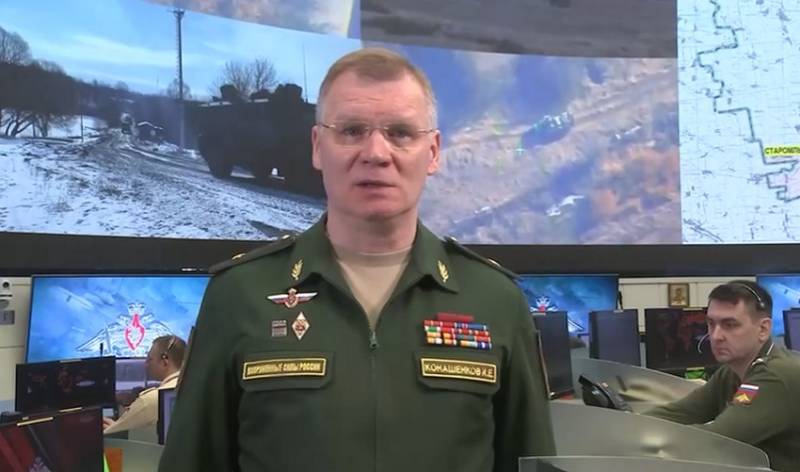 The Russian Ministry of Defense continues to strike with precision
weapons
on the military infrastructure of Ukraine, as well as collection points and training centers for foreign fighters who arrived on the territory of the country. This is reported in a new summary for the morning of Monday, March 21.
The Russian military department warned the Kyiv authorities and foreign mercenaries that it would strike at the places of deployment of militants who arrived in Ukraine "to fight the Russians." On the night from Sunday to Monday, the Russian military dealt another, already the third blow to foreign fighters. This time, air-launched cruise missiles hit the Foreign Mercenary Training Center at the combined-arms training ground Novaya Lubomirka in the Rivne region. According to the Ministry of Defense, up to 80 militants were killed. Earlier, strikes were carried out on the Yavoriv training ground and the training center of the Ukrainian Special Operation Forces near Zhytomyr.
At the same time, air-launched cruise missiles hit an ammunition depot and the headquarters of a mechanized brigade near the village of Selets, Rivne region.
Operational-tactical, army and unmanned
aviation
Over the past night, strikes were carried out on 44 objects of the Armed Forces of Ukraine, including: four command posts, two MLRS in the areas of the settlement. Nalivaykovka and Zolocheva, six Buk M-1 air defense systems, three Msta-B artillery pieces in the Vyshgorod region, four RA warehouses. Also, strikes were delivered at the places of accumulation of enemy military equipment.
A group of Ka-52 and Mi-28N helicopters destroyed eight
tanks
, four infantry fighting vehicles and three armored personnel carriers of the Armed Forces of Ukraine.
In total, since the beginning of the special military operation, the following have been destroyed: 216 unmanned aerial vehicles, 180 anti-aircraft missile systems, 1 tanks and other armored combat vehicles, 506 multiple launch rocket systems, 152 field artillery and mortar guns, as well as 592 units of a special military vehicle technology
- the summary says.