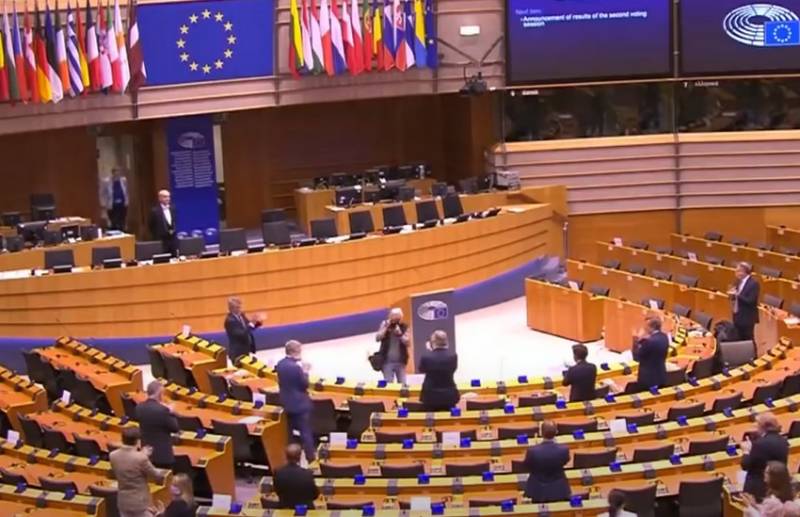 The European Union is considering imposing another, already fifth, package of sanctions against Russia. As they say in Brussels, the previous four had no effect on the Russian special operation in Ukraine.
Four packages of sanctions imposed by Europe against Russia cannot in any way ruin the Russian economy and thereby change Russia's "course" towards Ukraine. Brussels admits that Moscow both started the demilitarization and denazification of Ukraine and continues it, ignoring the restrictions imposed. However, the fifth package of sanctions should stop the Russian special operation in Ukraine.
Under the new restrictions will fall even more individuals and legal entities. In addition, a complete ban on Russian oil supplies to Europe is being considered, which should inflict a "crushing blow" on the Russian economy. It is not difficult to guess that the countries of Europe, which do not have their own industry and live on subsidies, are in favor of banning Russian energy resources. We are talking about the Baltics.
At the same time, industrialized countries, in particular Germany, warn against hasty steps in relation to Russian energy resources, saying that abandoning them can ruin their own economy, not Russia's. What will be the final verdict is not yet known.
According to Reuters, the discussion of the fifth package of sanctions will take place today in Brussels at the level of foreign and defense ministers of the EU countries. As mentioned above, new sanctions will be tied to the situation in Ukraine, and an embargo on Russian oil is proposed to be introduced in the event of a "massive bombardment of Kyiv" or "the use of chemical
weapons
".
Europe and the United States are not far behind, they are also preparing another package of sanctions, no one knows how many, after which the Russian economy will "definitely be" "torn to shreds," as Barack Obama once used to say. New restrictions should affect banks and sectors of the economy that "were not affected."