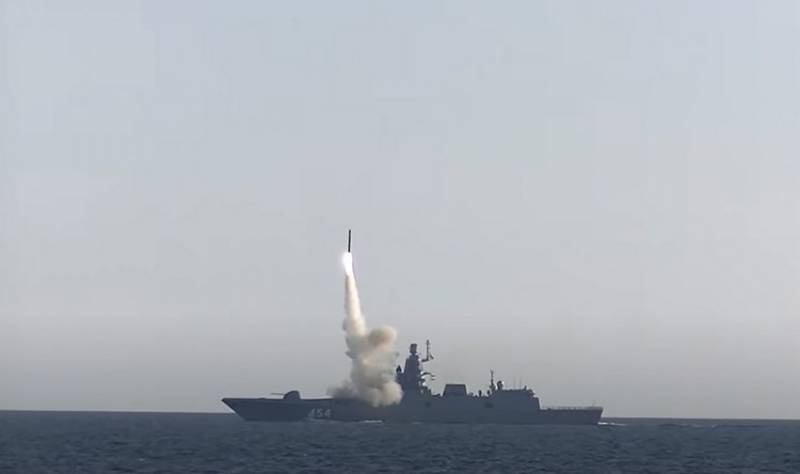 The Russian army can get into service not only the naval version of the Zircon hypersonic missile, but also
aviation
. This is reported by the Engineering NGO, which developed the rocket.
Hypersonic missile "Zircon", developed for the Naval
fleet
, can get an aviation version. As Anatoly Svintsov, deputy general director of NPO Mashinostroyenia, explained, the enterprise has a large reserve for the hypersonic Zircon for aviation. The thing is that the Zircon was originally developed for the fleet and for aviation at once, but the military asked to focus specifically on the marine version of the missile.
The developers have not yet named a date for the start of work on the Zircon aircraft, stating that the Russian Aerospace Forces already have one Kinzhal hypersonic missile.
According to the aviation version, we also have a big backlog. When the time comes, we will definitely continue this work, but for now the country already has a hypersonic aviation missile - this is the Dagger missile
- said Svintsov.
The hypersonic Zircon is currently completing tests and will soon begin to enter service with surface ships. In the special operation in Ukraine, "Zircons" were not used. But the Russian Aerospace Forces have already tried the Kinzhal complex, inflicting two blows on military facilities in Ukraine. On Saturday, "Dagger" destroyed a warehouse of missiles and air ammunition located near the village of Delyatyn in the Ivano-Frankivsk region, and on Sunday a blow was struck at the largest military base of fuel and lubricants of the Armed Forces of Ukraine, located in the Nikolaev region.