With their own sanctions, the United States themselves are destroying the system of dollar hegemony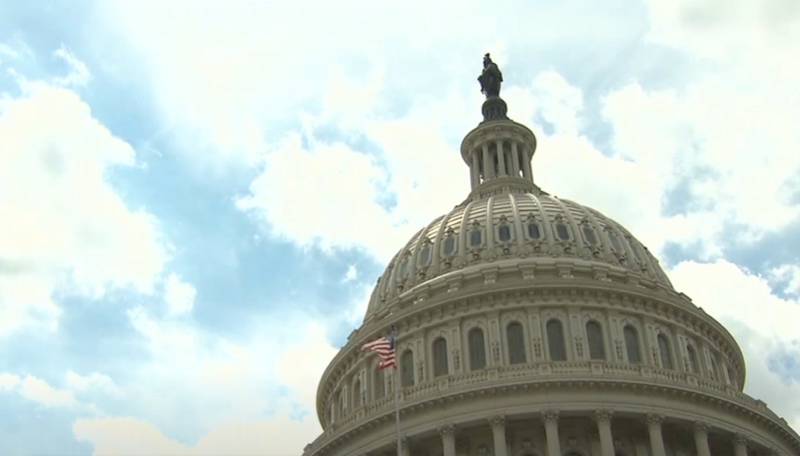 The US administration is looking for new options for anti-Russian sanctions. It comes to the fact that the same sanctions are introduced in the second and third rounds. In the desire to somehow "annoy" Russia, they are ready to make contact even with Iran and Venezuela, which a couple of months ago they designated as "threats to democracy in the world." Now, apparently, they are ready to revise the "quantitative measure" of democracy in the hope that in this way they will be able to impose their will on Russia.
However, Russia does not intend to retreat. Moreover, the situation is such that, with their own sanctions, the United States themselves are destroying the system in the world economy that has been formed, protected and defended for decades. This system of dollar hegemony. Why are they breaking down?
Any economic blow to a country like Russia cannot affect Russia exclusively. The blow will rebound on the United States itself, on the entire world economy. Simply due to the fact that it is impossible to economically and politically isolate the largest country in the world with the greatest natural wealth. As much as anyone would like it. You can't even fly around Russia to the detriment of yourself ...
The freezing of Russia's dollar assets is already leading to the fact that an increasing number of countries are at least beginning to think about whether they should keep their assets in US currency. After all, they can freeze at any time. This is de jure. And de facto - to steal. If they begin not only to think, but also to transfer their reserves to another version of assets - even in national currencies, then this is a direct rejection of the dollar. And every abandonment of the dollar is the actual need for the US to pay its exorbitant debt. China alone has more than $2 trillion in US debt obligations out of 30. If China decides to ask the US for payment by converting assets into yuan, then the US economy will face a severe shock comparable to the Great Depression. If other countries follow the same path, then the burden of paying off the debt will be a heavy burden on every American. Considering that today every US citizen owes more than 240 thousand dollars (that's five years of continuous work at the average American salary), the burden is really heavy. How to pay if the printing press in this version will no longer help? ..
Mikhail Leontiev discusses the situation in the program "However" on Channel One: