As the leaders of many European Union states say, the policy of tolerance and multiculturalism did not lead to the proper result of the unity of nations. But the Europeans "wanted the best": from the Middle Ages with its methods, far from humanism and the cultivation of ideals of morality, it was decided at one time to move to a common European policy with a special attitude to each of the Europeans. The first words appeared about the diversity of cultures, their possible integration with the aim of overcoming interethnic and interethnic differences. These words were expressed in reforming European society, in banning the neglect of the values ​​of people with a different faith, with a different skin color, with different political views. Europe followed the path of centuries-old unification, which was expressed in the emergence of such a territorial entity as the European Union with its new norms.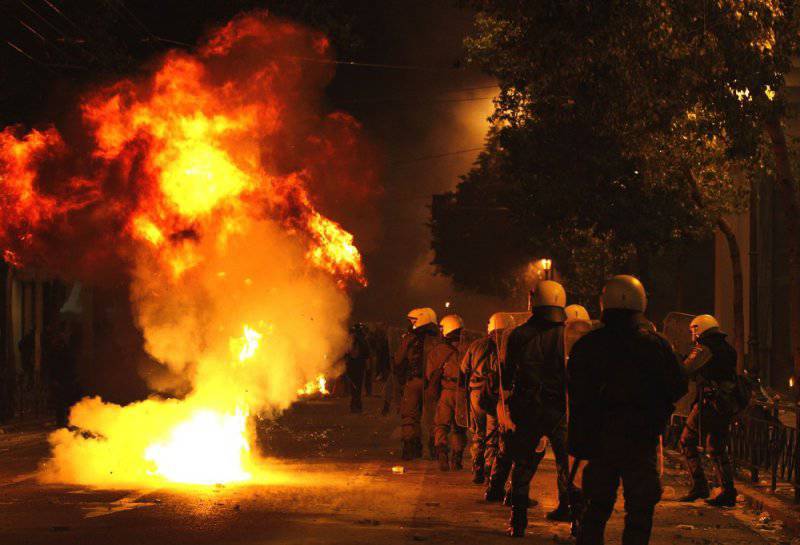 But for some time in the old Europe, an obvious tendency began to manifest itself, which suggests that not all those who come here to live and work share the aspirations of Europeans themselves to multiculturalism. Those who came to the European Union of their own free will, as well as internally displaced persons, want to live according to European laws in the sense that it is beneficial for them, and literally trample the same laws into the mud when they overlap with their interests in a negative way. A classic example is attempts to link police raids in the so-called disadvantaged areas of Paris, London or Berlin with persecution of black or Muslims. Many purposefully use the notorious freedom of speech to show that Europe must respect the interests, even if these interests are often clearly alien to European society. Arguing about the current situation in Europe, we can say that today the Europeans were simply seated around the neck of those for whom they opened their doors. This is the case when the "Vikings" did a disservice by trying to live where it is convenient for them according to their own laws.
Reaping the fruits of political traditions with regard to immigrants, the old Europe began to literally suffocate from the waves of criticism of, let's say, foreign elements, which all this time were clearly not in a hurry to assimilate and take the path of universal tolerance. Today, Europeans are compelled by all means to prevent thousands of actions against the publication in the French magazine of a portion of cartoons of the Prophet Mohammed, to fight off attacks for the film "Innocence of Muslims" made in the USA, and also to adopt bills allowing women to wear hijabs.
Francois Hollande has no choice but to use variations with restoring order with an iron hand - even tougher than his predecessor Nicolas Sarkozy once did. In the week after the rallies in the French capital, more than fifty people turned up at police stations, using slogans that were clearly aimed at destabilizing the situation in the country. Obviously, if these rallies were held 8-10 years ago, then Hollande would have to be sure that the crowd was right, because they would receive permission for thousands of shares anyway. After all, then there was democracy ...
Today, it seems, both Hollande and other European leaders are well aware that the very concept of "democracy" needs some correction. Of course, so far here are far from the idea of ​​calling things by their names and reporting that democracy is becoming obsolete, but the first beginnings of just such a tendency can be traced. If not, how else to interpret the words of French Interior Minister Manuel Valls, who said he was ready to expel anyone from France who would pose a threat to the country's security, hiding behind activities in the name of the Islamic faith. If this is not a dead end of democracy and multiculturalism, then what? ..
It is obvious that Europe takes the path when it needs to be honest with itself: continue to connect the incompatible, or recognize that the presence of barriers between cultures, religions and peoples is a fact through which no even the most humane democratic principles can jump .
At the same time, everybody understands perfectly well that it's not worthwhile to row all persons who have moved to Europe with one size fits all, but everyone also understands that there are forces that are not at all profitable in Europe. And I must say that Europe itself has nurtured such forces inside itself. Never before has the policy of a handshake with respect to international terrorists, members of radical groups, emissaries of gangs sub-colonies led to anything good. As they say, how many wolves do not feed ... So it turns out that the provision of political (or any other) shelter for those who have already managed to put their hands in the blood to the elbow, today to a certain extent affects the European Union. Those who once used extremist slogans to destabilize the situation in one region will do it again in another - even if this happens where they are almost met with bread and salt. Today, it is these people who use anti-Western speeches in Europe, hiding behind the banner of Islam. Most of the people who took to the streets of European cities with protest slogans are part organized by destructive forces. One may say that these people have joined the crowd at the call of the heart, but this will be obvious slyness. What is the call of the heart when most people, both about the caricatures in Charlie Hebdo magazine, and about the scandalous film about the prophet, were learned solely with the help of people involved in provocative distribution of these products on the Internet. Moreover, there is an opinion that this very film with a dirty plot is not even spread at all by its creators, but by those who wear the mask of true fighters for the purity of Islam. But if you are fighting for cleanliness, then why produce copies of these low-quality products and thereby engage in overt incitement.
Europeans (or, more precisely, old Europeans) today are faced with a problem that does not look at all the kind that has an objective solution that suits everyone. Everyone is aware that it cannot go on like this, that it is time to declare who is the boss in this European home. But if you declare this, then you need to reconsider the social foundations that have been built up over the centuries: to give up democratic norms of equality, objective freedom, including freedom of speech, and this is a real civilizational shock for every self-respecting European. To give up what they had absorbed, so to speak, with mother's milk, and what, by the way, they tried for some time (and some people are still trying) to teach Russia ... The dilemma ...
Let's not forget that flirting with democracy today leads to both social tensions and economic failures. Endless concessions and overtures to debtors are already exposing the economic nerves of the European Union, which can only contribute to the deterioration of Europe's overall financial condition.
One thing is clear, that today Europe needs political will to cut the Gordian knot. The political will must be approved by all EU member states, otherwise the EU itself will have to go the way of fragmentation. But when making this kind of decisions will have to cut a living. It will be necessary to dot the i's and say that democracy is, of course, democracy, but it is time, as they say, and the honor to know.
In general, the emergence of a tough and even repressive Europe may well save this civilization from outside influence. If the way of observance of what is usually called the unshakable democratic norms, our western neighbors will leave as a fundamental principle, then Europe will have to forget about Europe in the classical sense of the word.