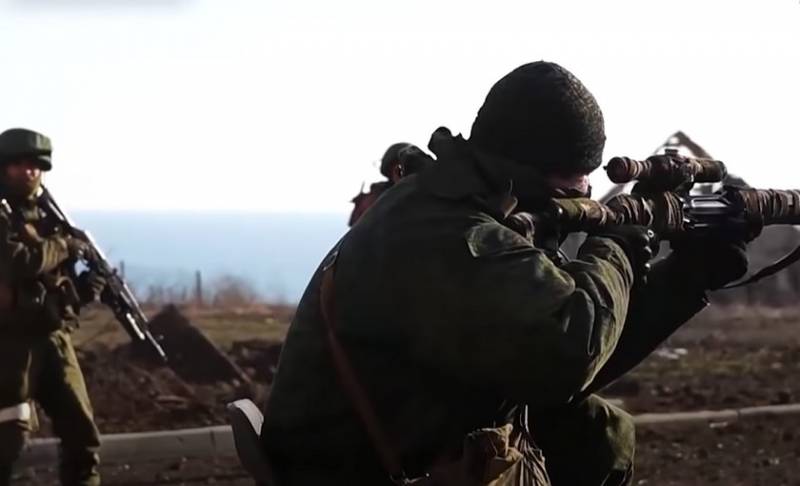 The special operation in Ukraine continues, the combined group of troops of Russia and the republics of Donbass develops an offensive and liberates the territory of the DPR and LPR. While the Russian Ministry of Defense has not presented a new report for Sunday morning, here are some data for Saturday evening.
Let's start with Mariupol. On Saturday evening, there were no significant changes in the situation, street battles were fought. The divisions of the armies of Russia and the DPR continue to destroy the nationalists, gradually cleaning out the city. The number of evacuees increased, and the number of attempts by nationalists to leave Mariupol under the guise of civilians increased accordingly. But checkpoints work and quite effectively. Perhaps there will be some changes on Sunday morning.
On the evening of March 19, units of the Russian armed forces, crossing the Kashlagach River, broke through the defenses of the Aidar battalion * (an extremist organization banned in Russia) and, advancing 5 kilometers, reached the Shakhtyorskoye-Novoukrainka line. On the part of the Armed Forces of Ukraine, units of the second echelon, in particular, the 54th separate mechanized brigade, entered the battle. The troops of the DPR defeated parts of the 53rd separate mechanized brigade of the Armed Forces of Ukraine, completely taking control of the village of Taramchuk.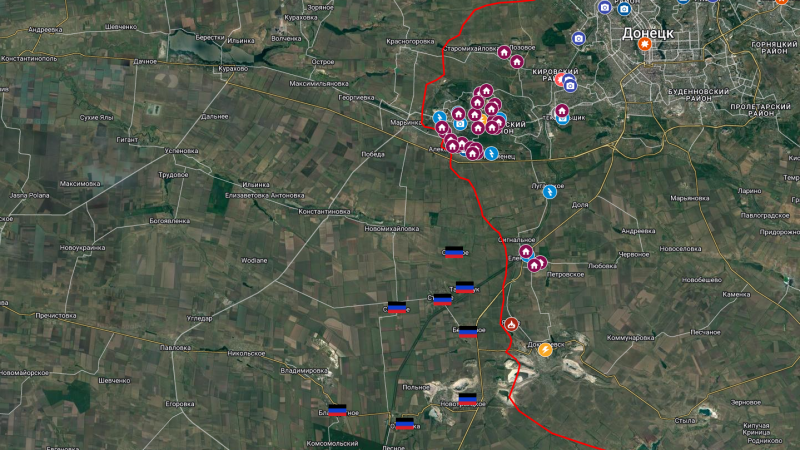 LPR units have reached the northern outskirts of Lisichansk, where fighting is underway with groups of the Armed Forces of Ukraine retreating from Rubizhne. Rubezhnoye was practically cleared, in Popasnaya and Severodonetsk there were battles.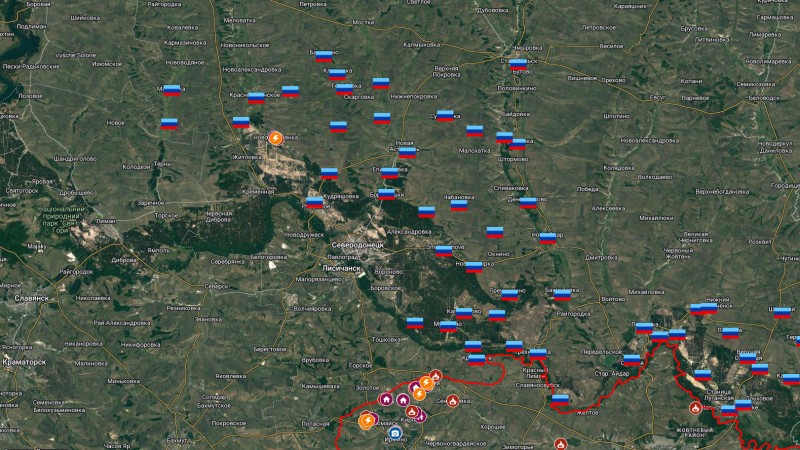 Heavy fighting north and east of Kharkov, but no details. In the area of ​​Izyum, there are battles for Kamenka, if it is taken by Russian troops, the defense of the Armed Forces of Ukraine, holding the southern part of the city, may crumble. Raisins must be taken, as it prevents the further advance of troops on Slavyansk and Barvenkovo.
According to Nikolaev, Krivoy Rog and Odessa without changes. The Black Sea Fleet is still keeping the Armed Forces of Ukraine on their toes, simulating an amphibious landing, thereby preventing units from being transferred to other sectors of the front.