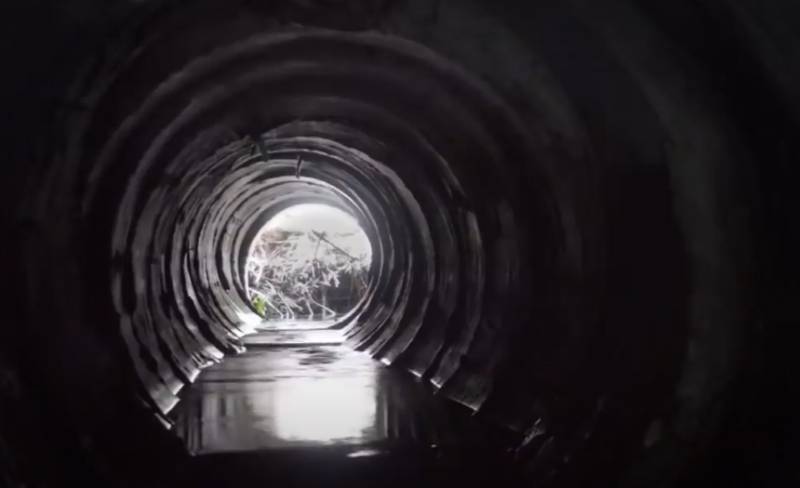 The representative of the Information Department of the Armed Forces of Ukraine, Yuriy Ignat, commented on the situation with the destruction of warehouses with missiles and
aviation
ammunition of the Armed Forces of Ukraine near the village of Delyatyn, Ivano-Frankivsk region. According to Ignat, as a result of a Russian missile hit, ammunition detonated. The arsenal in Delyatyn was one of the largest aviation munitions depots in Ukraine.
At the same time, the command of the Armed Forces of Ukraine, as they themselves say, still cannot establish whether Ukrainian servicemen were at the facility at the time of the strike. In this regard, rumors are already circulating in Ukraine itself that certain representatives of the Ukrainian command are making contact with the Russian military, passing them data on strategically important facilities of the Armed Forces of Ukraine, including military arsenals. That is why the command of the Armed Forces of Ukraine has no data on whether the Ukrainian military could have left the facility a few hours before the strike of the Russian Aerospace Forces.
In Kyiv, at the same time, they claim that the command staff of the Armed Forces of Ukraine "remains faithful to the oath." True, this does not give an answer to the question of how, in this case, it turned out that earlier a military facility with a huge amount of military equipment passed under the control of the RF Armed Forces,
weapons
and ammunition without a single shot in the south of Ukraine. The departed Ukrainian military did not even blow up the warehouses.
Meanwhile, the Ukrainian military department, having confirmed the destruction of military depots in the Ivano-Frankivsk region, stated that they could not confirm the use of hypersonic weapons. But in this regard, the opinion of the command of the Armed Forces of Ukraine is of little interest to anyone, because the process of destroying the Ukrainian military infrastructure continues to gain momentum. Moreover, Russian troops are increasingly using high-precision weapons, which literally, like a bolt from the blue, fall on military facilities in Ukraine, including those that were previously supplied with foreign weapons.
Yuriy Ignat claims that Russian troops are "turning Ukraine into a testing ground for new weapons." Here he is clearly far from the truth. Ukraine, moreover, an anti-Russian training ground and even a bridgehead, has been turned into a training ground by its partners from NATO all these years. And Russia, as is well known, is demilitarizing.