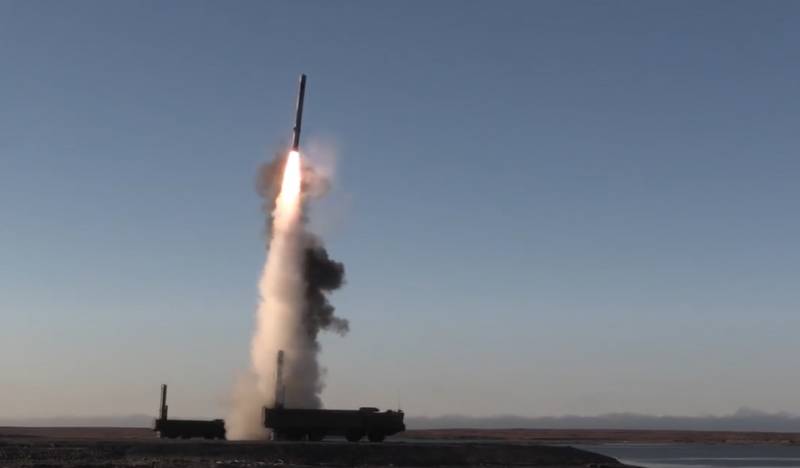 Information about the combat use of the Bastion coastal missile system during a special military operation in Ukraine has been confirmed. Information of this nature is confirmed by the head of the information department of the Russian Defense Ministry, Major General Igor Konashenkov.
He reported that the use of the Bastion DBK was carried out against the centers of radio and electronic intelligence of the Armed Forces of Ukraine, located on the territory of the Odessa region. With the help of the "Bastion", intelligence centers in the area of ​​\uXNUMXb\uXNUMXbthe settlements of Velikodolinsky and Veliky Dalnik were destroyed.
For reference: DBK "Bastion" is a modern Russian coastal missile system, which is operated in two versions - mobile ("Bastion-P") and stationary (mine) ("Bastion-S"). This DBK is capable of hitting targets at distances of hundreds of kilometers. Earlier it was reported that this year the basis of the Bastion instead of the Onyx missiles could be the Zircon hypersonic missiles. This will significantly reduce the time it takes the missile to reach its intended target, as well as increase the radius of combat use of the DBK. One such complex is able to control the coast with a length of at least five hundred kilometers.
For obvious reasons, it has not yet been reported from which particular territory of the location of Russian troops the destruction of the intelligence centers of the Armed Forces of Ukraine in the Odessa region was carried out.
At the same time, information appeared earlier on the network that several hundred sea mines installed by the Ukrainian Navy fell off their mounts as a result of a storm off the coast of the Odessa and Nikolaev regions and are actually moving uncontrollably in the Black Sea. This poses a direct danger, including to civilian courts. The Ukrainian military department has not yet commented on these materials.