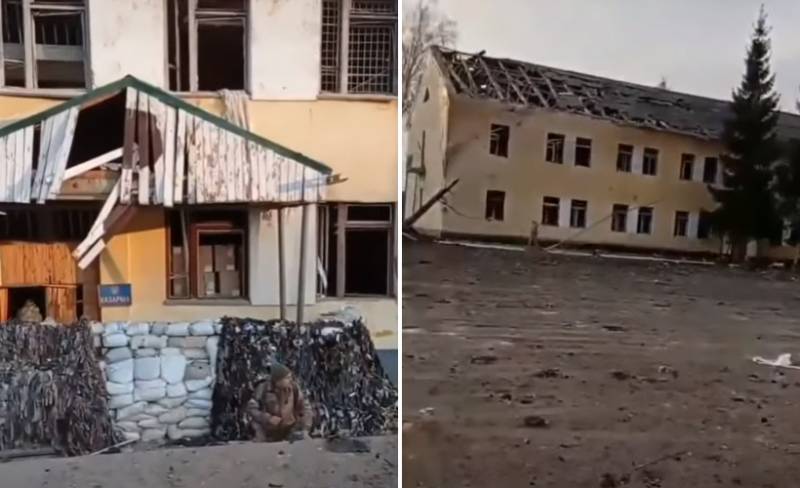 Fresh data have appeared on the consequences of the Russian Armed Forces launching a missile attack on the Yavorovsky training ground, where foreign mercenaries were concentrated who were about to engage in hostilities in Ukraine. The new data is based on information from radio interceptions and publications of those persons who were present on the territory of the mentioned military facility in the Lviv region at the time of the strike.
It is known that about 450 wounded foreign mercenaries have so far been taken to Poland. The number of irretrievable losses from the strike increased to 267.
At the same time, the removal of the rubble of the barracks and other objects, which also contained foreign mercenaries and Ukrainian nationalists, continues at the Yavoriv training ground. Therefore, the loss figures can change literally in real time. The number of missing people is in the tens.
Among those foreigners who were at a military facility in western Ukraine were Americans, Poles, citizens of Romania, the Baltic countries, Canada, and France. Moreover, there were also military instructors from NATO countries who have not left Ukraine since the beginning of the Russian military special operation.
Among the losses are several Ukrainian servicemen, including command staff.
It also became known that in the destroyed warehouses in Yavoriv there was a foreign
weapon
for a total amount of at least 380 million dollars. First of all, these are anti-tank missile systems and MANPADS.
The General Staff of the Armed Forces of Ukraine, which loves to count Russian losses so much, still does not find the courage to report real losses at the Yavoriv military facility.
Recall that on the eve of the missile attack, the Lvov State Aircraft Repair Plant was destroyed along with several MiG-29 fighters, and significant damage was caused to the military airfield. The information is confirmed by the Ministry of Defense of the Russian Federation.