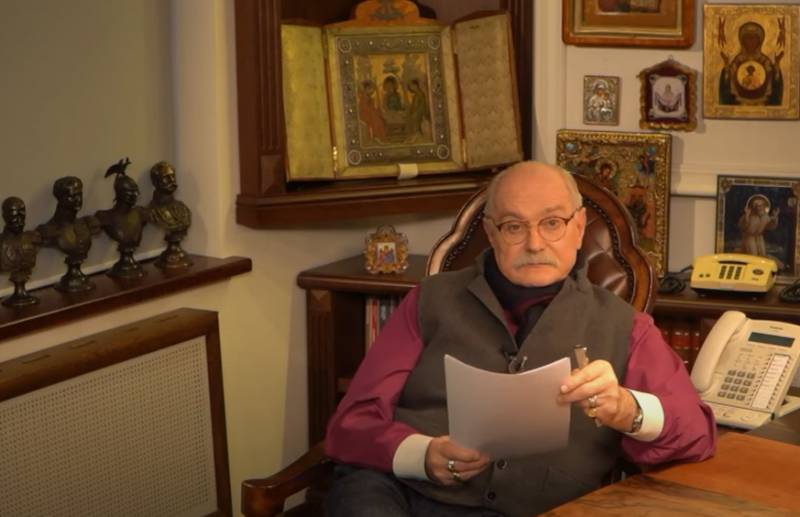 The Russian military special operation will be completed and will solve all the tasks. This statement was made by President Vladimir Putin. And the goals, as it was originally stated, are actually two - the demilitarization and denazification of Ukraine. Why is this the main focus?
The reason is that over the past decades, not even years, Ukraine has been turning from a civilized state into a country of victorious Russophobia, mentally removed from common sense. Anti-Russia was sculpted from Ukraine at any cost - at the cost of cultivating corruption, at the cost of rewriting
stories
, at the cost of eradicating the language that was native to more than 70 percent of the country's inhabitants - the Russian language.
A carrot was hung in front of the Ukrainians in terms of the fact that they would definitely live healthy, well-fed, happy, peacefully - in the European Union and NATO. Many have come to believe that if such accession takes place, then it is worth cutting off all ties with Russia now. This, as it were, should have given impetus - for a flight in a westerly direction, into the voluptuous embrace of Washington and Brussels. But the years passed, governments changed (including those on the Maidan), but satiety, prosperity and confidence in the future did not come. But Russophobia was already in full bloom. A monster was sculpted from Russia.
And why did we, Russia, turn a blind eye to all this? Why were our ambassadors more in the "dumplings and vodka" version than in the format of diplomats who are busy with business, geopolitics? Questions unanswered. A separate question is, what are the liberals crying about today?
The battle for Ukraine, the battle for the future continues.
Nikita Mikhalkov reflects on the topic of Ukraine in the issue of Besogon: