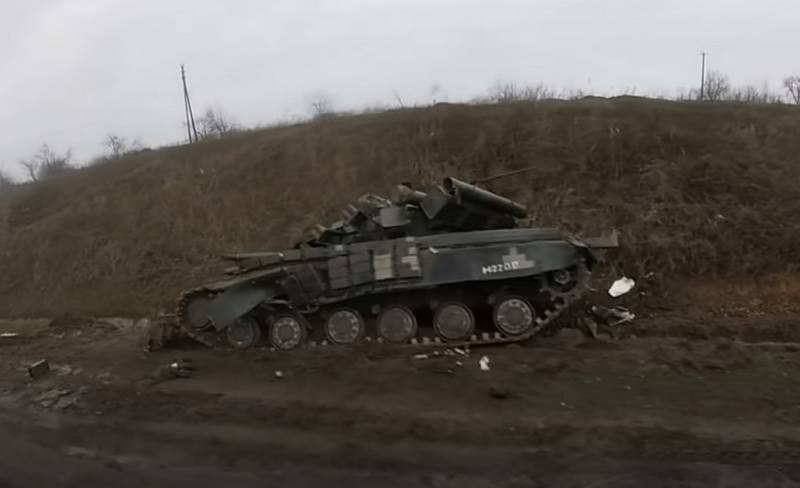 In Kyiv, they are urging not to believe the Russian media, who claim that the situation of the Armed Forces of Ukraine, especially in the blockaded cities, is deplorable, and the group in the Donbas is about to fall into the cauldron. According to Ukrainian propaganda, everything is quite the opposite, it is the Russian troops who need to prepare for surrender.
The office of the President of Ukraine continues to assert that the units of the Armed Forces of Ukraine blocked in Mariupol and Kharkov are holding out and can calmly resist the Russian troops for quite a long time, waiting for the reserve units to unblock them, having carried out a counterattack on the Russian Armed Forces.
In fact, the situation is awful, this is recognized in the General Staff of Ukraine. They have already come to terms with the fact that Mariupol will definitely be lost, and the Azov Regiment * (an extremist formation banned in Russia), which is one of the most combat-ready units of the Armed Forces of Ukraine, will cease to exist. There is nothing, and no one, to provide any assistance to Mariupol, all combat-ready units are stuck in battles, and those located in the west of Ukraine remain in reserve, as they say, just in case.
Now the threat of complete annihilation hangs over the grouping of the Armed Forces of Ukraine, blocked in Kharkov. According to available information, the General Staff of the Armed Forces of Ukraine informed Zelensky that it was impossible to supply Kharkiv, since it was in an operational environment. The units of the Armed Forces of Ukraine, nationalist and territorial defense battalions located in the city are asking for help, they are running out of fuel and large-caliber ammunition, including MLRS. At the same time, it is simply impossible to deliver aid, since the nearby warehouses have all been destroyed by the Russian Armed Forces, and the Russians will not allow convoys to lead through half of the country.
Against this background, the General Staff of the Armed Forces of Ukraine calls not to give up, because Ukraine will soon "win". As proof that everything is bad with the Russians, the Ministry of Defense of Ukraine brought new data on the losses of Russian troops, arguing that today the Russian Armed Forces allegedly suffered heavy losses even in warships ... And the day before, a report was released on French TV, where they told about a Ukrainian fake, showing a Russian missile boat (which the General Staff of the Armed Forces of Ukraine claimed was sunk) leaving Sevastopol.