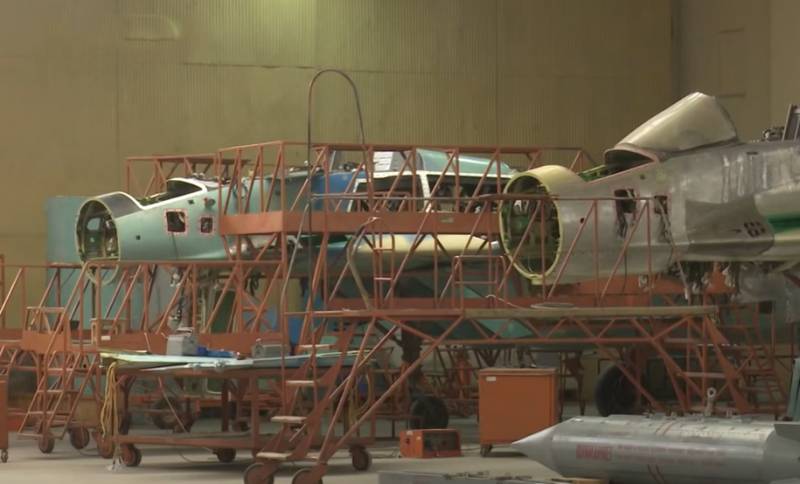 The mayor of the city of Lvov, Andriy Sadovoy, wrote today in his TG channel about the attack on one of the military facilities. We are talking about the Lviv Aircraft Repair Plant (LGARZ).
According to the Lvov mayor, several rockets hit the territory of the aircraft repair enterprise.
Recall that earlier the official representative of the Russian Defense Ministry, Major General Igor Konashenkov, voiced a warning that attacks on military facilities and enterprises of the military-industrial complex of Ukraine would continue.
Sadovoy writes that the work of the Lviv Aircraft Repair Plant was previously stopped. There were no people on the premises. Therefore, there are no casualties as a result of a missile attack on the LGARZ.
Mayor of Lviv:
The buildings and workshops of the enterprise were destroyed. Representatives of public utilities are on site.
According to some information, the military airfield, which was operated by LGARZ, was also destroyed.
For reference: after the collapse of the Soviet Union, the repair of MiG-29 fighters was mastered at the Lvov Aircraft Repair Plant. In the mid-2000s, LGARZ started talking about upgrading equipment so that the enterprise could not only repair combat aircraft, but also modernize them. Also, the company carried out repair and modernization work on such aircraft as the MiG-21, MiG-23, MiG-27. Export work was carried out.
Previously, there was information that if MiG-29 fighters were delivered to Ukraine from the countries of Eastern Europe, then they could be delivered in truck vans to LHARZ, where they would be assembled with subsequent transfer to the Air Force of the Armed Forces of Ukraine.