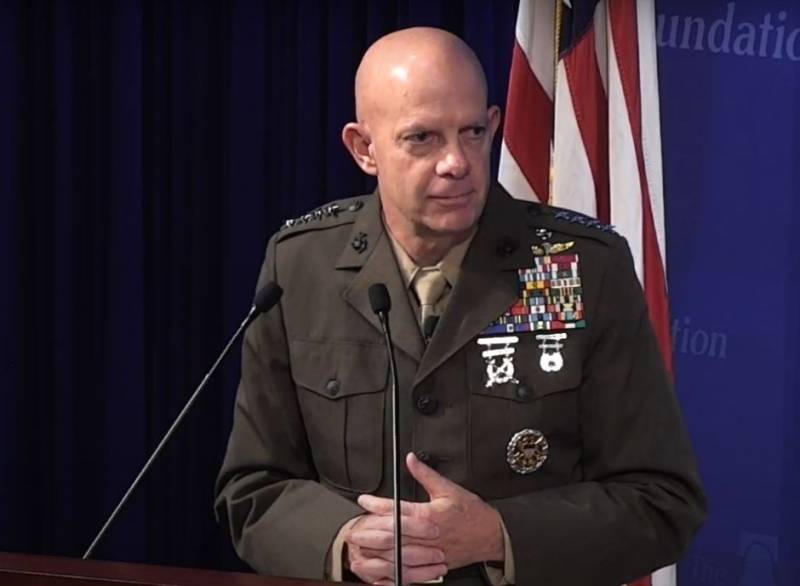 The "slow" advance of Russian troops in Ukraine will force the Chinese military to "take a break" in relation to Taiwan. This was stated by the commander of the US Marine Corps, General David Berger.
As the general noted, any landing operation cannot be easy and fast. There are now obvious logistical and supply issues that need to be addressed ashore. Of course, the possibility of sea and air landing gives certain advantages to the side that launched the operation, but then difficulties arise, Berger emphasizes.
It is the complexity of landing operations, according to Berger, that explains the importance of regular exercises and training of the Marine Corps. The general also noted that the prospect of a quick NATO response to the invasion should also stop the Chinese side. He recalled that the United States has strong allies in the Asia-Pacific region, which are also concerned about the growing Chinese influence.
According to General Berger, the changing nature of modern wars and conflicts requires precision strikes from afar, which will more effectively protect the interests of allies.
In addition, Berger noted that the US Marine Corps is now analyzing why Russia has not yet carried out an amphibious landing in the Odessa area. The general admits that the Russian army can calculate the logistical difficulties, problems with the provision of the landing troops, as well as the strong resistance of the Ukrainian defense.
Some of General Berger's assessments can indeed be heeded. This applies, for example, to a quick and prompt response to changes in the situation, which does not always require waiting for instructions from the higher command. For example, long columns that accumulate on the roads waiting for orders from the center are vulnerable to enemy armed forces.