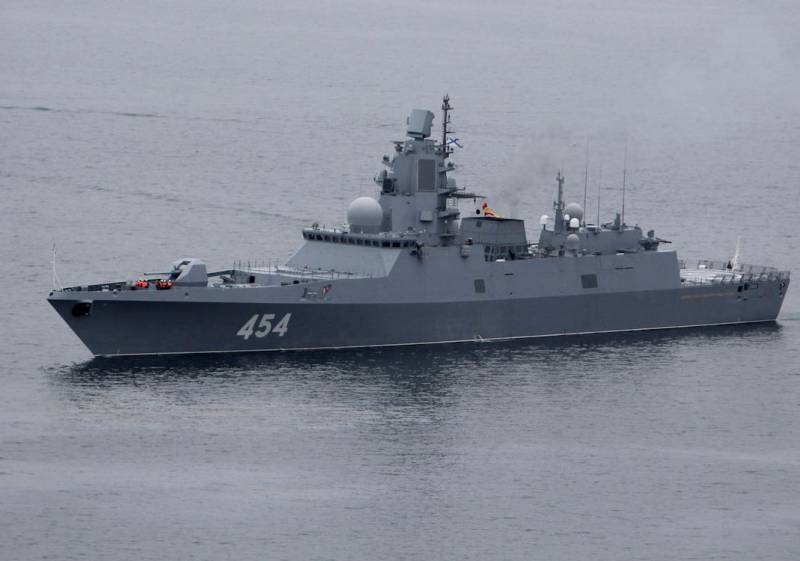 The Japanese media have been writing in recent days about the appearance of Russian warships near the territorial waters of the Land of the Rising Sun. The Asahi Shimbun edition considers that such behavior of the Russian
fleet
testifies to the intensification of hostilities in Ukraine. The logic, of course, is ironclad, but that's not the point.
Japanese analysts claim that the surge in activity of the Pacific Fleet of the Russian Navy coincided with the strengthening of the military presence in the region of the Chinese Navy. This may reflect the degree of coordination between the two states. Thus, the Ministry of Defense of Japan announced the appearance of four Russian warships in the Tsugaru Strait, which separates the islands of Honshu and Hokkaido. This happened on March 16, and the ships were moving in a westerly direction - from the Pacific Ocean to the Sea of ​​​​Japan.
Two Russian tankers were spotted 70 km east of Cape Shiriya in Aomori Prefecture on March 15, and two other tankers were spotted 220 km northeast of the same cape a day later, on March 16. It would seem, but what does Russian warships have to do with it? .. The fact is that Japan seriously believes that the Navy can use tankers as, attention, missile carriers ...
Also, a Russian ship "capable of carrying missiles" was seen off Cape Shiria on March 14. The appearance of Russian ships near the coast of Japan takes place shortly after the end of the Russian-Chinese military exercises that were held in the Sea of ​​Okhotsk.
According to the Japanese authorities, 24 Russian ships took part in the exercises, and it was they who were later seen in the Tsugaru Strait. In the Soya Strait, the Japanese military managed to spot a destroyer and three submarines of the Russian Navy. On March 10 and 11, it was found that 10 of the 24 ships of the Russian Navy were moving through the Tsugaru Strait in a westerly direction.
The Japanese military department claims that the appearance of such a large number of Russian warships in this region in a short time is very unusual. Although none of the Russian ships violated the boundaries of the territorial waters of Japan, Tokyo is very concerned about the very fact of the growing activity of the Russian Navy in the Far East.
It is no secret that Japan is extremely wary of a military alliance between Russia and China. Therefore, any naval and air maneuvers of the armed forces of the two states are perceived by Tokyo with great apprehension. Apparently, fears are now connected even with Russian tankers.