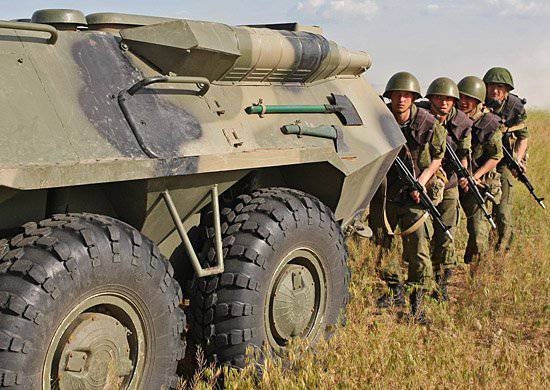 At the Nagvalou training complex, located on the Black Sea coast in Abkhazia, a planned company tactical exercise (RTU) is under way with live firing with motorized rifle units of the Russian military base. More than 150 military personnel take part in it, about 50 units of weapons and military equipment are involved.
The main goal of the RTU is to improve the command skills of the officers and the coherence of units in the conduct of a defensive battle in the conditions of the sea coast, destruction in cooperation with
tank
and artillery units of the landed naval assault of the conditional enemy.
At the first stage, the subdivisions made a march on standard equipment to the place of practical actions. During the advancement to a given area, the military personnel worked out actions to repel enemy air strikes and attacks by sabotage and reconnaissance groups, to conduct engineering and RCB reconnaissance on the route, to overcome zones of radioactive, chemical and biological contamination and fires.