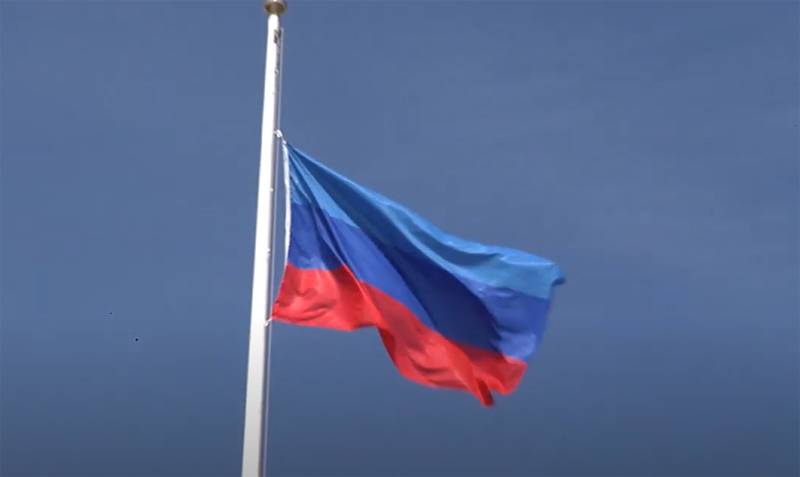 The people's militia of the LPR, which over the past few days, together with Russian troops, has been fighting in the Severodonetsk-Rubezhnensky agglomeration, entered the center of the city of Rubizhnoye. This made it possible to open several corridors at once for the exit of the civilian population from the city.
It is reported that the fighters of the Luhansk People's Militia raised the republican flag of the LPR over the administration of Rubizhne. Ivan Filiponenko, the official representative of the NM LPR, says that for local residents this means, if not the complete end of hostilities in the city, then the suppression of the main centers of activity of Ukrainian troops and nationalists.
Ivan Filiponenko:
Echelons of humanitarian aid will go here.
The operation continues to liberate Severodonetsk, which in 2014 the Kyiv regime proclaimed the administrative center of the Lugansk region, having lost control over Luhansk.
Meanwhile, the Ukrainian General Staff once again distinguished itself with a controversial report, traditionally published through social networks. The summary of the Ukrainian command states that the main efforts of the Russian troops were concentrated on preparing an offensive against Severodonetsk and the encirclement of Mariupol. These statements were made against the background of the fact that the Ukrainian General Staff just the other day wrote that Mariupol was already in a tight ring and in the city itself "Ukrainian defenders are fighting."
Moreover, the correspondents of Russian TV and DPR TV channels have been broadcasting from the scene over the past few days - already from the streets of Mariupol, from where the mass evacuation of the civilian population is underway.
Therefore, the statements of the Ukrainian General Staff that "Russian forces are concentrated on the encirclement of Mariupol" sound very strange. The Ukrainian national battalions in this large city are not only surrounded, but also cut into several sectors, with the subsequent destruction of their main firing points. There is evidence that the leaders of the nationalists are doing everything to hold out until the "positive outcome of the negotiations" between Russia and Ukraine. "Positive" for myself... But it's unlikely to wait.