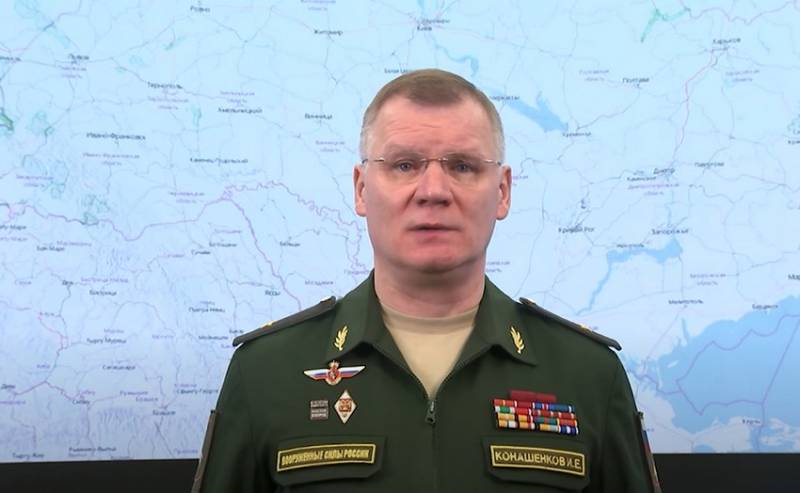 The Russian Defense Ministry held another briefing, which summed up the interim results for March 17 - the 22nd day of the special operation on the territory of Ukraine.
Briefly about the events: In the Donbass, Russian troops advanced 10 km in a day and took control of two settlements - Novomayorskoye and Prechistovka. It's official.
Now unofficially: In Mariupol, a group of DPR troops attacked the Azov-Stal MLRS, where the nationalists settled. Artillery support was requested by units storming the industrial zone, including the NM of the DPR, marines of the Russian Navy and special forces from Chechnya. While there are no details, the fighting continues.
130 people, including 30 children, were evacuated from Mariupol, and another part of the population got out of the city on their own. Together with civilians, militants from the nationalist Azov regiment* (recognized as an extremist organization in Russia) are also trying to get out. Today, at one of the checkpoints, a staunch supporter of the Maidan and an Azov fighter * Yulia Paevskaya (call sign Taira), who has been fighting in the Donbass since 2014, was detained. She couldn't leave quietly.
Back to official information: Per day
aviation
and air defense "landed" one Mi-24 helicopter in the area of ​​Belki, as well as five drones, including one Bayraktar TB-2. Operational-tactical and army aviation attacked 29 targets, destroying one MLRS, three command posts, including one field mobile command post of the brigade, six ammunition depots and 14 military equipment accumulation areas.
In total, since the beginning of the special military operation, 182 Ukrainian aircraft and helicopters, 177 unmanned aerial vehicles, 1
tank
and other armored combat vehicles, 134 multiple launch rocket systems, 523 field artillery and mortar guns, and 1 units of special military vehicles
- summed up Konashenkov.