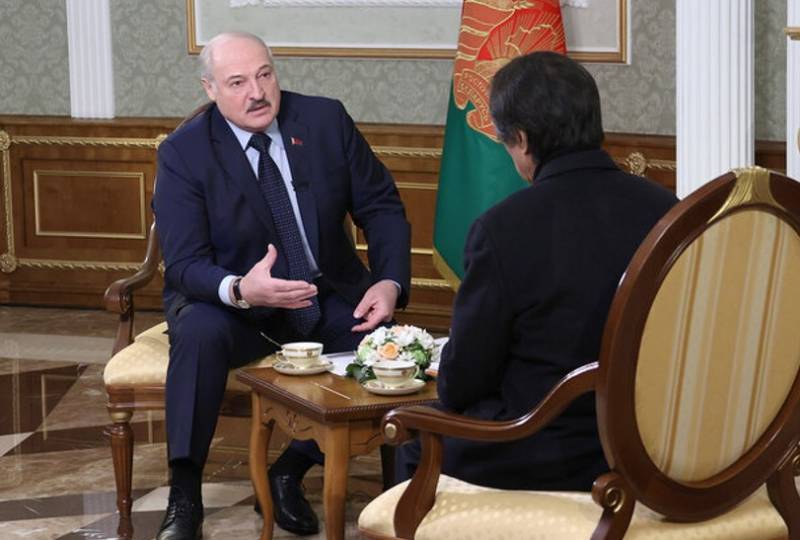 Ukrainian President Volodymyr Zelensky has a choice between an agreement with Russia and an act of surrender. The Ukrainian army will have to capitulate if the politicians do not come to an agreement.
This opinion was expressed by the Belarusian leader Alexander Lukashenko in an interview to the Japanese TV channel TBS.
Russia offers Ukraine an acceptable version of the treaty. And today it is still possible for Ukraine and Russia to come to an agreement and Zelensky to sign this agreement with Putin
- says Lukashenka.
Of course, Kyiv can refuse the agreement, but then after some time it will be forced to sign a completely different document - an act of complete surrender. Lukashenka has no doubts about Russia's victory, so he is sure that Zelensky has no other options. And while the President of Ukraine still has freedom of choice, he urgently needs to use it.
The Belarusian President stressed that Minsk consistently adheres to the line of peaceful resolution of conflict situations. After all, as long as hostilities continue in Ukraine, Belarus will not be safe. That is why, already 3-4 days after the start of the special operation of the Armed Forces of the Russian Federation, Lukashenko called Kyiv and suggested that Minsk become a mediator in Russian-Ukrainian negotiations.
Of course, one cannot fail to respect the peacekeeping aspirations of the Belarusian president. But on the other hand, over the past few years, Kyiv has consistently demonstrated its inability to negotiate, breaking almost all of its promises.
Today it became known that the KGB of the Republic of Belarus prevented a terrorist attack, which Ukrainian armed persons intended to arrange against the Russian military in the Mozyr region of Belarus.