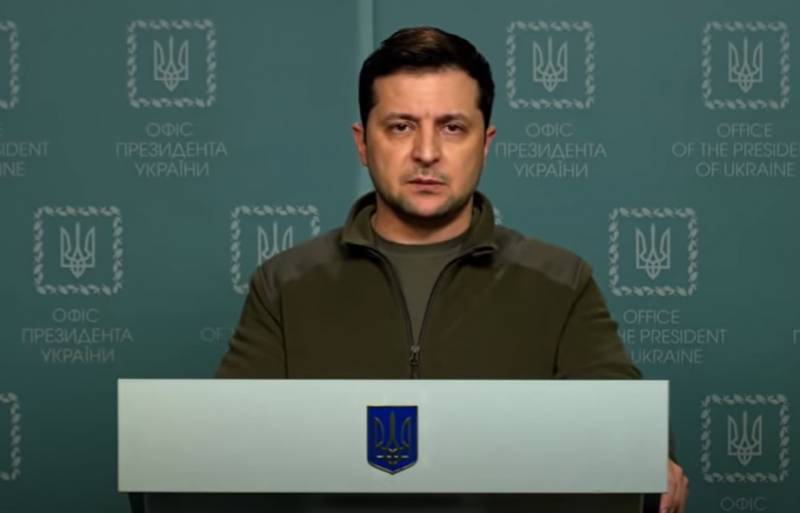 The head of the Kiev regime, Volodymyr Zelensky, is now among the main foreign media newsmakers. This time, NBC reporters decided to interview him. In the course of the interview, the question of whether a new world war could flare up due to the events in Ukraine was raised.
Answering this question, Zelensky said that "the third world war has probably already begun."
At the same time, Zelensky at the same time asked himself the question that "no one knows what is the probability of the outbreak of a third world war in the event of the fall of Ukraine."
Using traditionally loud language, the head of the Kiev regime said that "the outcome of hostilities in Ukraine calls into question the future of all civilization." At the same time, Western reporters did not ask Zelensky why the "future of all civilization" did not call into question the endless long-term shelling of the Donbass, suffering from the actions of the Ukrainian military and nationalist battalions. It is not customary to ask such questions in the West. On the other hand, it is customary to give out, under the guise of shelling Kyiv, the strike of the Armed Forces of Ukraine with a tactical missile in the center of Donetsk, as, for example, the Italian La Stampa did.
The question of a new world war in an interview with Zelensky arose against the backdrop of statements by US President Joe Biden that America would not send its troops to Ukraine so that this would not lead to a Third World War. Officially, there are no US troops in Ukraine, but after the strike of the Russian Armed Forces on the Yavorovsky training ground, information was confirmed that there were many foreign mercenaries, including American citizens.