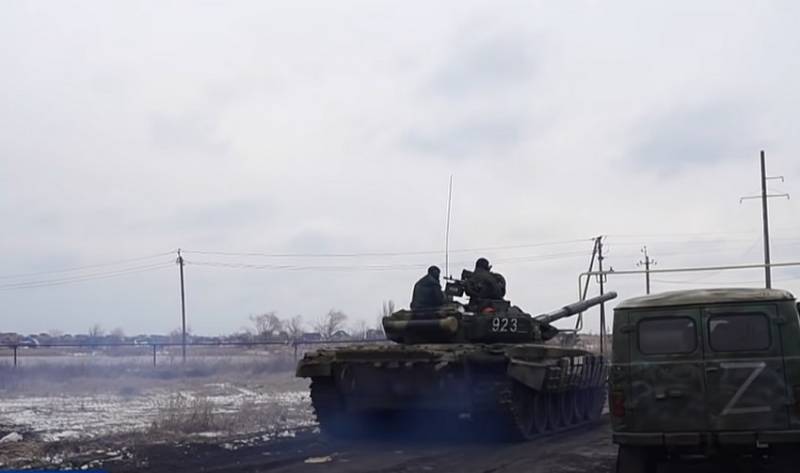 The Russian Ministry of Defense held another briefing, which summed up the interim results for today as part of a special operation taking place on the territory of Ukraine.
The official representative of the Ministry of Defense, Igor Konashenkov, has traditionally started with the situation in the Donbass, saying that the group of LPR troops continues fighting within the city of Severodonetsk, advancing from several directions at once. As previously reported, the city is blocked from three sides. There are no new data on the Donetsk section, apparently, there are no changes so far.
There is information on Mariupol, but it is unofficial. As reported, parts of the DPR from the western direction broke through almost to the center of the city, the headquarters of the nationalists in the Drama Theater was blown up. The cleaning of the left bank continues, in other directions without changes.
For the rest: strikes continue with high-precision
weapons
on military infrastructure. Today, during the day, communications, intelligence, relaying and switching centers in the city of Vinnitsa were destroyed, the strike was delivered by a long-range precision-guided munition.
Fighter
aviation
and air defense during the day shot down one Mi-24 helicopter in the Sarana region and six drones of various types. Operational-tactical and army aviation attacked 34 targets, destroying one MLRS, three command posts, one electronic warfare station, seven warehouses and 19 accumulations of military equipment.
In total, since the beginning of the special military operation, the following have been destroyed: 180 aircraft and helicopters, 166 unmanned aerial vehicles, 1367
tanks
and other armored combat vehicles, 132 multiple launch rocket systems, 502 field artillery and mortar guns, as well as 1156 units of special military vehicles
- summed up Konashenkov.