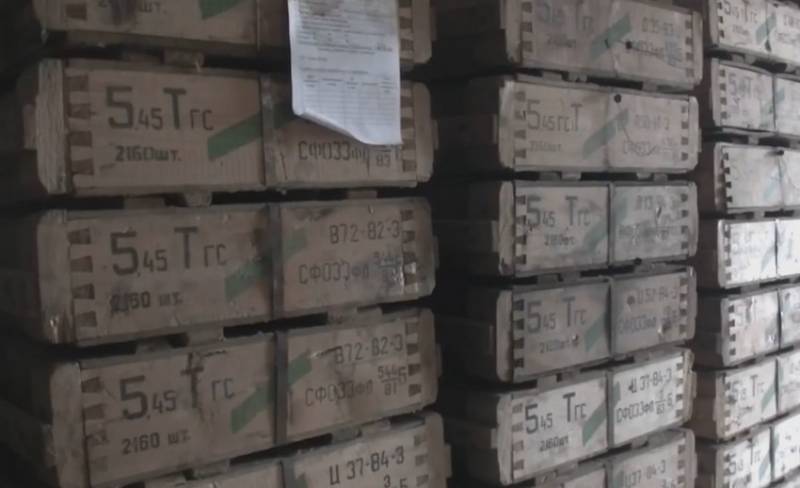 During a special operation on the territory of Ukraine, Russian military personnel took control of a missile and artillery weapons depot (RAV) in the Kherson region. All weapons and ammunition will be transferred to the units of the armies of the republics of Donbass.
According to the report, the Russian military in the Kherson region took control of a large RAV warehouse. The Ukrainian servicemen, who were guarding the facility, hurriedly left the place of duty as the units of the Russian Armed Forces approached. As a result, the Russian troops got several underground warehouses filled with small arms as trophies.
weapons
and various ammunition.
According to rough estimates, the warehouses contain about 10 boxes of F-1 grenades, hundreds of boxes of rounds for anti-tank grenade launchers, and several thousand boxes of ammunition for small arms. The final count will be made when the contents of the warehouses are transferred to the servicemen of the DPR and LPR.
Russian servicemen will hand over ammunition and small arms stored in the military depots of the Armed Forces of Ukraine in the Kherson region to the people's militia of the DPR and LPR
- said in a statement.
Earlier, the Russian Ministry of Defense decided to transfer all captured weapons, both Soviet and Western, including armored vehicles, to the people's republics of Donbass. The first batches of captured and abandoned weapons and equipment of the Armed Forces of Ukraine have already been transferred to the military of the DPR and LPR. It is noted that all equipment is tested before the transfer and, if necessary, restored.