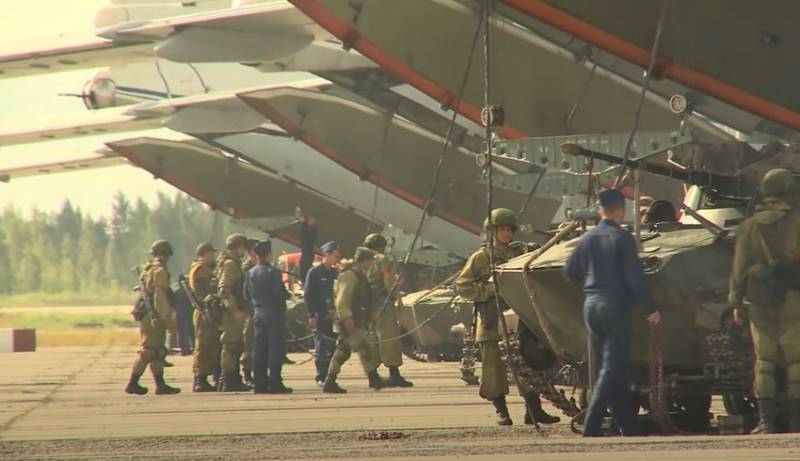 The airborne troops can be replenished with one more formation, the issue of recreating the legendary 104th Guards Airborne Division is being considered. This was reported by a source familiar with the situation.
According to the source, the military department has already made a fundamental decision to recreate the 104th airborne division, but the timing has not yet been determined. Presumably, the division will include three regiments, including the 345th parachute regiment, withdrawn from the division in 1992. There is no other information yet.
The fundamental decision to recreate the 104th Airborne Forces has been made, but the timing of its implementation has not yet been determined.
- leads
TASS
source words
It should be noted that information about the reconstruction of the 104th Airborne Division first appeared in 2019, then the former commander of the Airborne Forces Vladimir Shamanov announced this.
The 104th Guards Airborne Division of the Order of Kutuzov was formed in 1944, but the formation was finally completed in 1946. It was stationed in Azerbaijan in the city of Kirovabad (Ganja) and the city of Shamkhor, the motto is "Honour to yourself, Glory to the Motherland!", the symbol of the division is the desert scorpion. The division included: 328th Guards Airborne Regiment, 337th Guards Airborne Order of Alexander Nevsky 2nd Class Regiment, 345th Separate Guards Airborne Airborne Vienna Red Banner Order of Suvorov Regiment named after the 70th anniversary of the Lenin Komsomol .
In 1992, the 345th Airborne Regiment was withdrawn from the division with redeployment to the Republic of Abkhazia. In 1993, the division was withdrawn from Azerbaijan to the territory of Russia, and until 1998 it was stationed in Ulyanovsk. In 1998, the 104th Division was reorganized into the 31st Separate Guards Airborne Assault Brigade of the Order of Kutuzov.