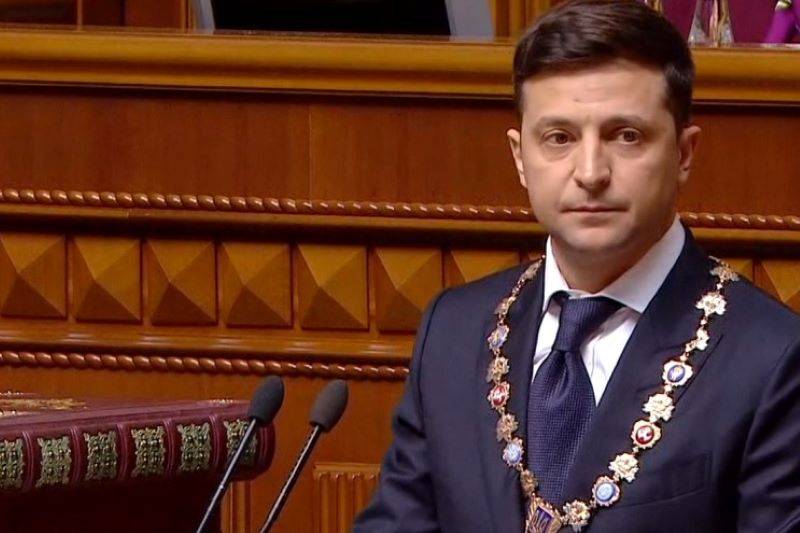 For years, Ukraine heard about the "open doors" of the North Atlantic Alliance, but in the end realized that it would never enter there. Now even its president Volodymyr Zelensky is ready to admit it.
He stated this at a meeting of the leaders of the states of the UK Joint Expeditionary Force, which was held online.
We must admit that Ukraine will not become part of NATO, we must admit this
- noted Zelensky.
In addition, he made several controversial statements. In particular, the head of the Ukrainian state asked the alliance countries to introduce a no-fly zone over their country, but noted that such a decision could lead to serious consequences. Despite this, he called "self-hypnosis" the fears of Western countries that their intervention in the Ukrainian crisis could lead to World War III. At the same time, NATO reiterated that they did not intend to introduce a no-fly zone over Ukraine.
The UK Joint Expeditionary Force, or the British Expeditionary Force, is a London-led alliance of states that are ready to provide military assistance to each other if necessary. It includes, in addition to Britain, several Scandinavian countries, all the Baltic countries, as well as the Netherlands and Finland.
Today Sergei Lavrov responded to the demands of his Ukrainian counterpart Dmitry Kuleba to "stop the war", transmitted to him through Iranian Foreign Minister Hossein Amir Abdollahian. The head of the Russian Foreign Ministry said that this is exactly what Russia is doing by conducting a special operation in Ukraine. As the head of the Russian Foreign Ministry noted, Russia is stopping the war that the Kyiv regime has been waging for eight years against the people of Donbass.