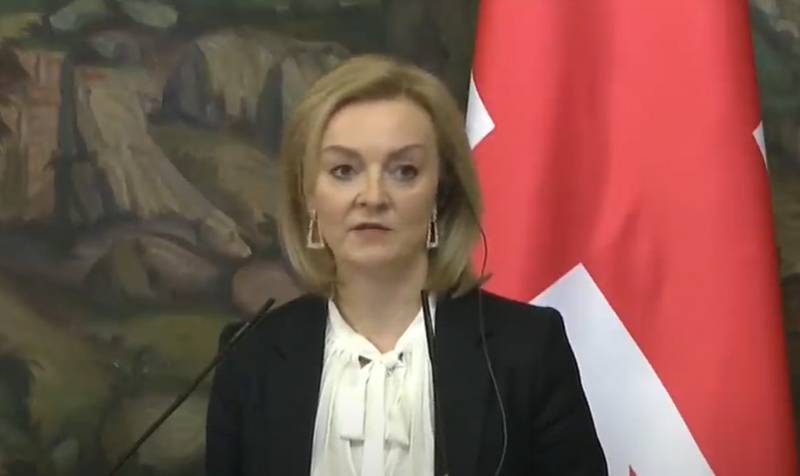 Britain will introduce a new package of sanctions against Russia, the announcement of restrictions will be held in the House of Commons of the British Parliament at 15:30 Moscow time. temp. The corresponding statement was published by the British Foreign Office.
London announced new restrictions against Russia. The introduction of "hundreds" of sanctions will be announced by an "expert" in Russian geography and world
stories
Foreign Minister Liz Truss. According to the British Foreign Office, the sanctions will affect Russian oligarchs, the entourage of Russian President Vladimir Putin and "propagandists". Who in London is understood as "propagandists" is not explained.
Foreign Secretary Liz Truss will announce hundreds of further Russian sanctions today. Sanctions will hit even more Russian oligarchs and their families, Putin's political allies and propagandists
- the message of the Foreign Office says.
Meanwhile, Britain intends to abandon Russian oil and gas, recognizing that this will hit hard not only the British economy, but also other countries. However, Boris Johnson is not afraid of this, according to him, it "needs to be done." As the British prime minister emphasized, the more gas and oil Russia sells, the more bombs will fall on Ukraine, and this must be done away with.
Johnson said that the UK would follow the US example and ban Russian oil and gas, but later. Now it is impossible to do this, since there is no replacement. Apparently, the British Prime Minister nevertheless drew attention to the United States, where they can not stop the rise in gasoline prices. According to many experts, the United States miscalculated, thinking that if they refuse Russian oil, they will easily find a replacement for it. However, this did not happen, and Washington faces a difficult choice. It is possible that at a time when Europe begins to refuse Russian energy resources, the United States will resume their purchases. Such a development of the situation exists and it is quite probable.