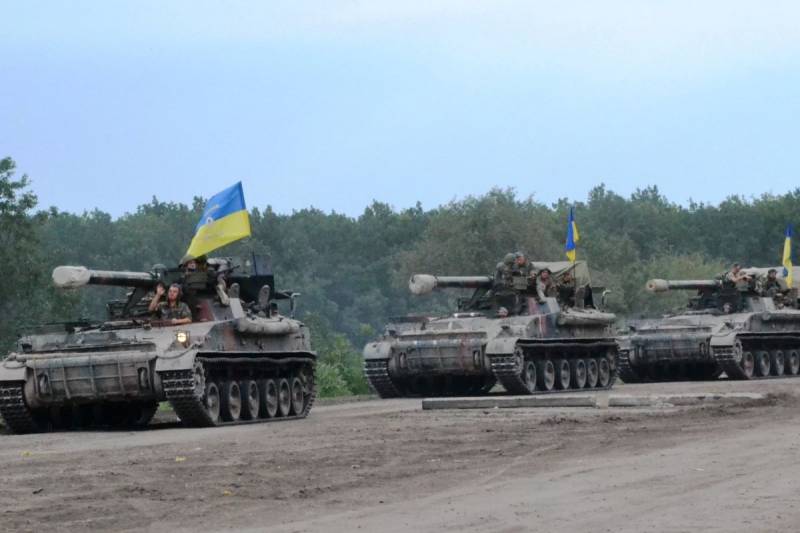 The armed forces of Ukraine are conducting massive artillery fire on peaceful quarters of one of the districts of the capital of the DPR. Because of today's shelling of the Armed Forces of Ukraine, the mayor of Donetsk, Aleksey Kulemzin, recommends that residents take shelter in basements.
He wrote about this in his Telegram channel.
Ukrainian militants are conducting a massive artillery shelling of the Petrovsky district of Donetsk. Residents are requested to go down to basements or shelters if possible!
the city leader said in a statement.
Today, representatives of Donetsk at the Joint Center for Control and Coordination of the Ceasefire Regime (JCCC) also said that at the beginning of the ninth morning in the village of Panteleymonovka, militants of the Armed Forces of Ukraine opened mortar fire with 120 mm caliber mines. The shelling was carried out from the urban-type settlement of Verkhnetoretskoye. In this case, six minutes were fired.
Yesterday, the headquarters of the defense of the Donetsk Republic reported a powerful blow to the center of Donetsk. A Tochka-U ballistic missile with a cluster munition was used against civilians. And although it was shot down, 20 people died in the city.
Since February 24, a military special operation has been carried out on Ukrainian territory. The President of the Russian Federation, announcing its start, explained that the purpose of the operation is to protect the inhabitants of Donbass, who have been subjected to genocide by the Kiev regime for eight years.