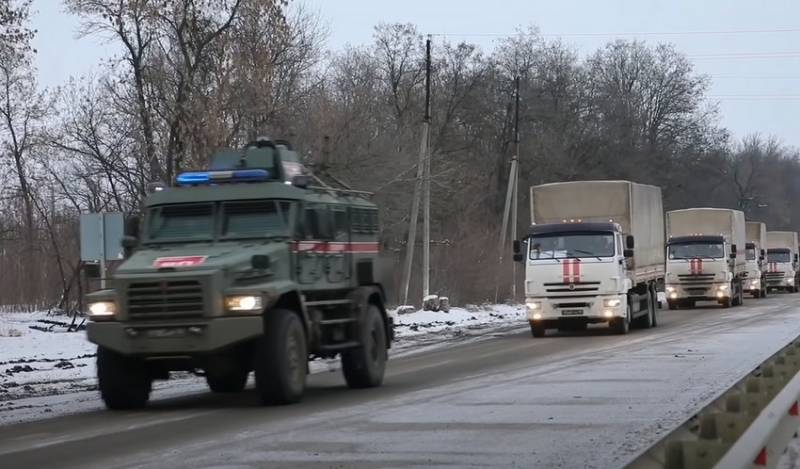 The Kherson region of Ukraine is fully controlled by the Russian armed forces, and a special military operation for demilitarization and denazification continues.
Another briefing was held at the Russian Ministry of Defense, at which the results of the special operation were summed up on the morning of Tuesday, March 15, 2022. At the very beginning, the official representative of the Defense Ministry, Igor Konashenkov, said that the Russian Armed Forces had established control over the entire territory of the Kherson region. The Russian military entered the regional center, the city of Kherson, on March 2, after which they held negotiations with the local administration. There have been no military operations in the city, the safety of the population has been ensured, humanitarian aid is being delivered, social and emergency services are working.
This was followed by data on the situation in the DPR, where the operation began to push back the Armed Forces of Ukraine from Donetsk. According to Konashenkov, units of the DPR army broke through the defenses of Ukrainian nationalists, liberated the settlement of Panteleymonovka, reaching the Verkhnetoretskoye-Novoselovka-2 line. For our part, we add that you can read about the latest events on the Donetsk front in one of today's
news
materials of the "Military Review" on the liberation of the village of Vodiane.
Again, returning to the events in the DPR: the Russian Armed Forces attacked the military airfield of Kramatorsk, destroying a large number of combat aircraft and helicopters. According to Konashenkov, four Su-25 attack aircraft, one Mi-24 helicopter and five Mi-8s were destroyed. All equipment was hidden in hangars.
Fighter
aviation
and air defense continue to control the sky, over the past day, two aircraft of the Armed Forces of Ukraine were shot down - one Su-25 and one Su-24, one Mi-8 helicopter and 13 drones of various types, including six Bayraktar TB2 (this is a day, including yesterday). Operational-tactical and army aviation continued to strike at the military infrastructure of the Armed Forces of Ukraine, 136 objects were hit in a day, including: seven command posts and communication centers, four air defense systems, three MLRS, four radar stations for reconnaissance, target illumination and guidance of the anti-aircraft missile system C -300, one electronic warfare station, four ammunition depots and 72 military equipment accumulation sites.
In total, since the beginning of the special military operation, the following have been destroyed: 156 unmanned aerial vehicles (UAVs), 1306
tanks
and other armored combat vehicles, 127 multiple launch rocket systems, 471 field artillery pieces and mortars, as well as 1054 units of special military vehicles
- summed up in the Ministry of Defense.