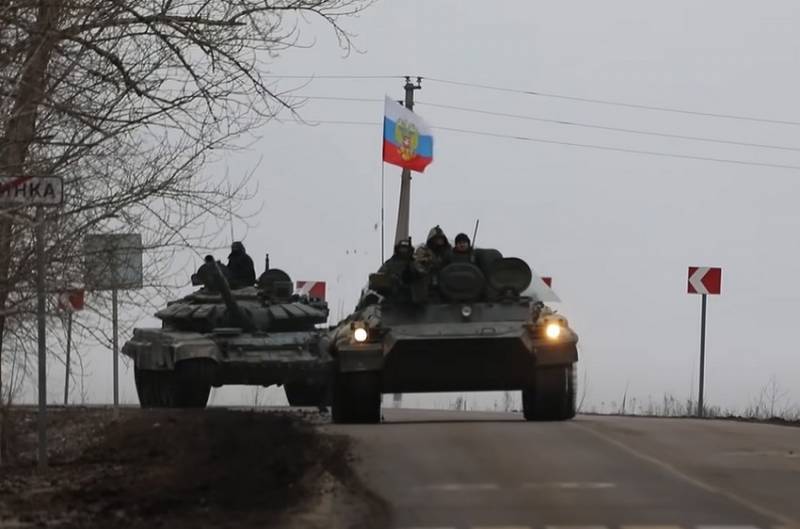 The special operation for the demilitarization and denazification of Ukraine will be completed within the pre-approved time frame with the implementation of all planned tasks. This was stated by the press secretary of the President of Russia Dmitry Peskov.
The Kremlin commented on the course of the special operation in Ukraine. Answering journalists' questions, Peskov said that all Russia's plans for the demilitarization of Ukraine would be implemented within the pre-approved time frame and in full. Moscow does not intend to stop halfway. At the same time, Peskov did not name the timing of the operation, noting that these data were not announced at all. He also missed the question of whether Putin is satisfied with the course of the operation in Ukraine.
At the same time, he confirmed that Russia is carrying out the special operation and will continue to carry it out only on its own, and it is not planned to involve other countries. According to Peskov, Russia has its own potential, which is enough to complete the special operation. Thus, the press secretary answered the question about possible assistance from China, which was announced by a number of Western media.
In addition, Moscow does not need the promptings of American strategists, whose operations were notable for their ruthlessness. Peskov reminded journalists about American methods used in the countries of the Middle East, Yugoslavia, Afghanistan, etc. Unlike the Americans, who do not pay attention to civilian casualties, Russian troops strike only at military infrastructure. Even at the beginning of the special operation, Putin instructed not to immediately storm the cities, including Kyiv, trying to avoid numerous civilian casualties.
The operation was planned precisely with this circumstance in mind.
- he added.