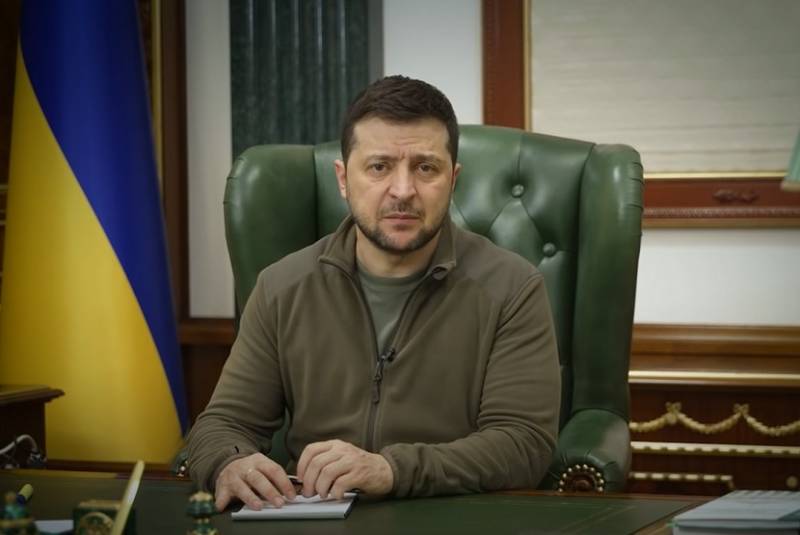 The next round of talks between Russia and Ukraine, the fourth in a row, will be held on Monday, March 14. As stated in Kyiv, it will be held via video link.
The fourth meeting of the Russian and Ukrainian delegations within the framework of the negotiations will begin on Monday, March 14, at 10:30. As a member of the Ukrainian delegation, head of the Servant of the People faction in the Verkhovna Rada, David Arakhamia, explained, there will be no face-to-face meeting, everything will be held via video link. This decision was made due to the fact that the Ukrainian delegation supposedly "long get" to the place of negotiations.
Kyiv has not yet commented on the upcoming negotiations, but on Saturday, adviser to the office of the President of Ukraine Mikhail Podolyak said that Kyiv and Moscow "found ways to compromise" and allegedly are already discussing the terms of a ceasefire, the withdrawal of Russian troops from the territory of Ukraine, compensation for the destruction and conditions peace agreement. And according to the Ukrainian press, Kyiv has already defeated the Russian army and is discussing the terms of surrender.
The President of Ukraine Zelensky also commented on the negotiations, judging by the latest staged videos, he obviously fled from Kyiv. According to him, the main task of this round is to discuss "guarantees for Ukraine" with Russia, although he did not explain which ones. In addition, Kiev negotiators should discuss with the Russian delegation the terms of Zelensky's meeting with Putin, since the Ukrainian president has been wanting to meet with the Russian leader lately.
Regarding negotiations with the Russian Federation. Every day, representatives of our delegations, the delegations of our countries, speak in video format. Our delegation has a clear task - to do everything so that the meeting of the presidents takes place, a meeting that, I am sure, people are waiting for
- he said.